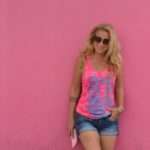 Today I want to write about My Efate Island Trip. Efate, the central island of Vanuatu, is a place where nature meets green and blue.
This tiny island has a population of about 60.000 people. The people are welcoming, happy and friendly.
Island, known as an active sports paradise, perfect beaches and traditional village life is located 1750 km east of Australia.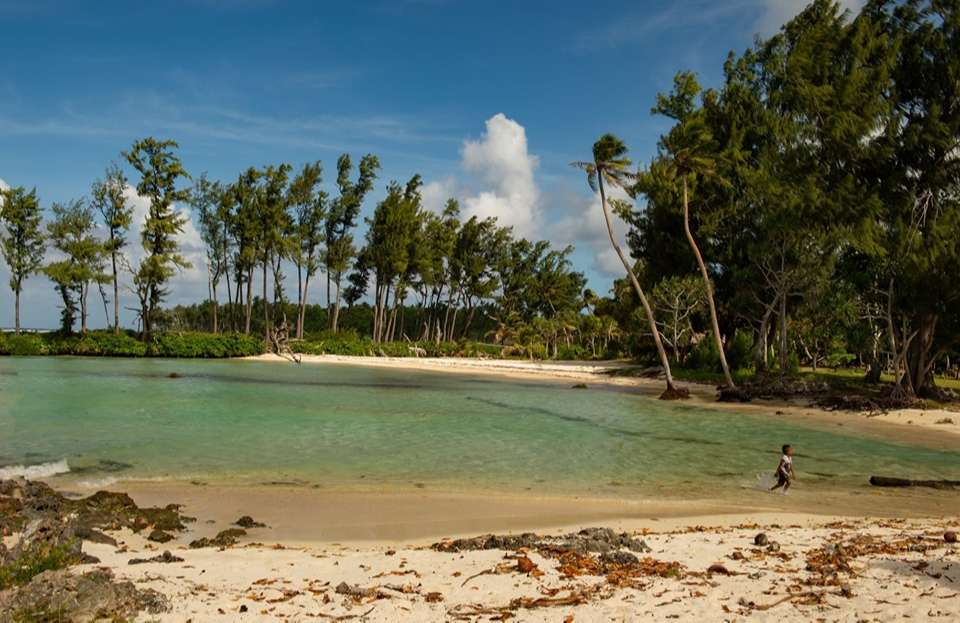 The known history of the island dates back to 1200 BC. During the Second World War, Island was accommodating American planes.
According to research by British researchers has been identified as one of the happiest places in the world.
Time to go
May, June, July, August, September and October are the months when we live in the spring and summer. If you want to participate in festivals, indigenous dance nights and adrenaline-filled activities, if you want to enjoy swimming and sunbathing, you should definitely choose one of these months.
Even though it is very hot and dry during the day, the humidity is quite high and can be quite cool in the evening, so we recommend you to consider this when preparing your suitcase.
Money
Currency is here Vatu (VUV) and 1 VUV=0,0085 $
How to get to Efate Island
The easiest way to get to island is by plane. Bauerfield International Airport (VLI) near Port Vila is the main airport on Efate Island and all Vanuatu. At the same time, here is the center of Air Vanuatu.
This country's most important airport is the Bauerfield International Airport, named after the second world war pilot.
You can take your direct flights by Air Vanuatu from Australia, New Zeland and Fiji. If you choose Air Vanuatu, you can get % 20 discount to domestic ıslands flights.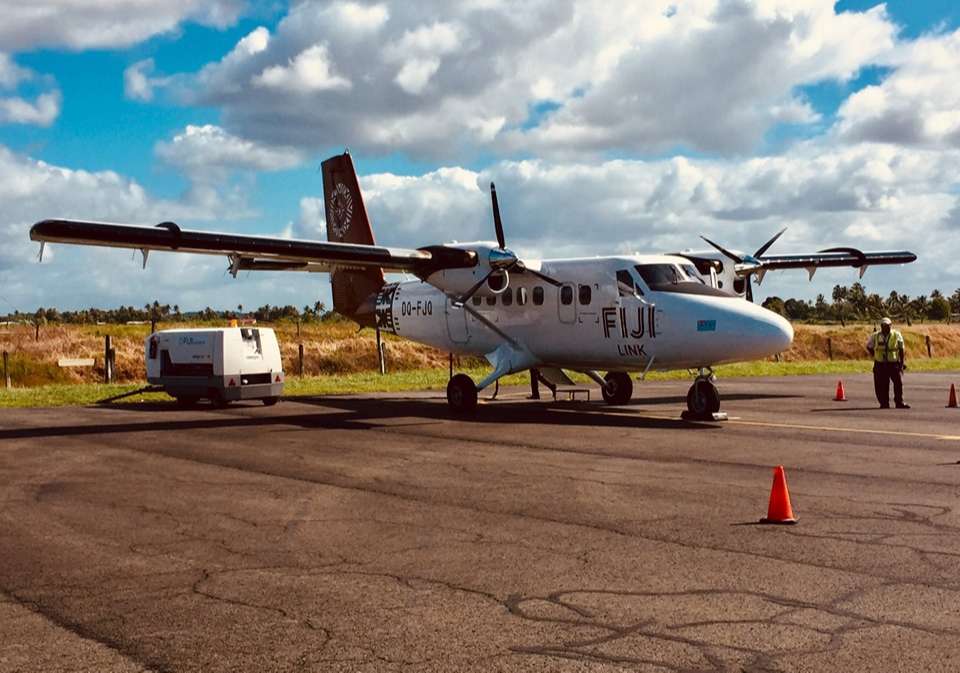 I came here on a 45-minute direct flight by Fiji Airlines from Fiji. This wonderful flight costed me 250$.
Transport
In Port Vila, city transport is provided by buses and minibuses, as well as by the sea, cute little rafts for up to four people are used.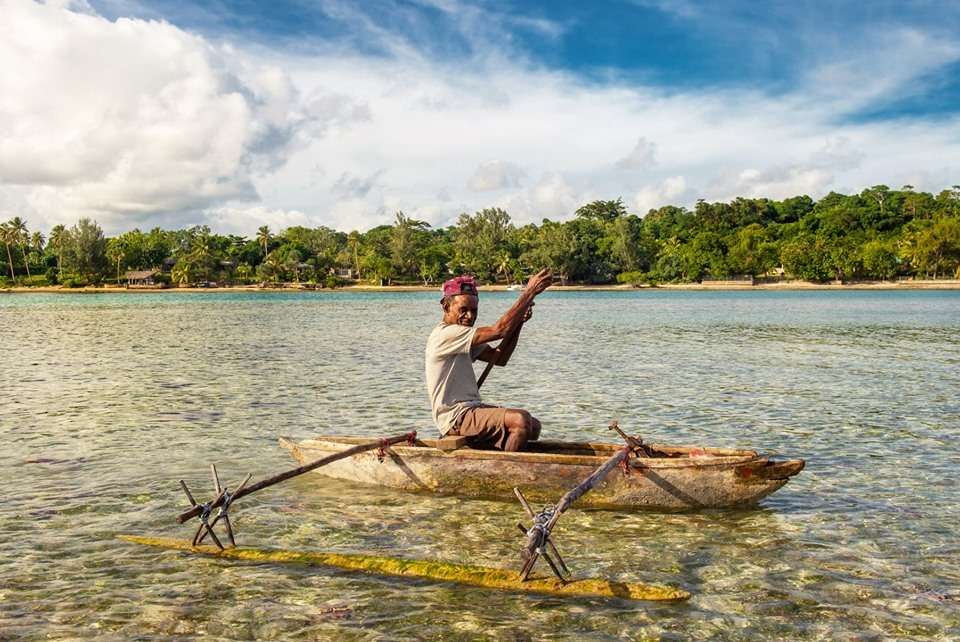 In this tiny city where transportation is very economical, unfortunately, because the transportation infrastructure is not very robust and the population is scarce, you will not have a faster and more comfortable option such as subway and tram. However, one of the most used transportation thanks to tourists is the taxi. Since there is no understanding of taximeter, I recommend you to negotiate before taking a taxi.
Place to See in Efate Island
-Hideaway Island
This ısland is 10 km northwest of Port Vila. This place is the best. The snorkelling is absolutely amazing, only a stones throw (if that) from the beach and you are snorkelling with the most beautiful reef fish in this magnificent marine sanctuary.
I was not for snorkelling but for beautiful fish and aquatic creatures to be found here. Mele Beach and Hideaway Island were merged that day. During the day I helped fishermen on the beach.
-National Museum of Vanuatu
The traditional museum building is on opposite the parliament building in Port Vila. Museum has a rich collection of tamtams, ceremonial headdresses, canoes and shell jewellery. 
Erakor Island is an excellent resort ısland in Port Vila. I really felt like I was on a tropical island.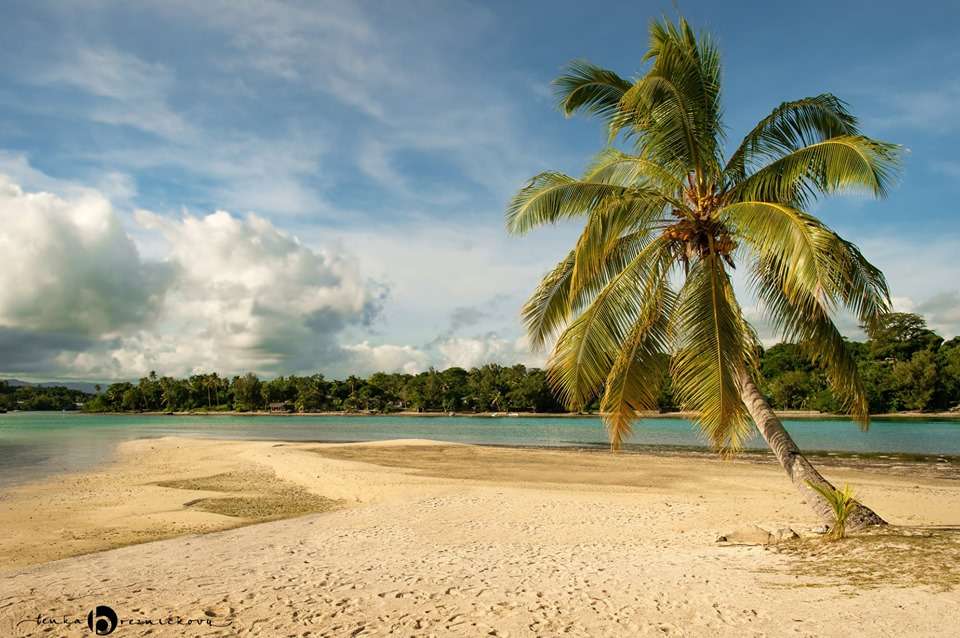 The scenery was amazing (all Ni-Vanuatu are!) for what I was looking for and the events and activities on the island were extremely enjoyable. You can swim and snorkel at the shallow white-sand beach, kayak around the island.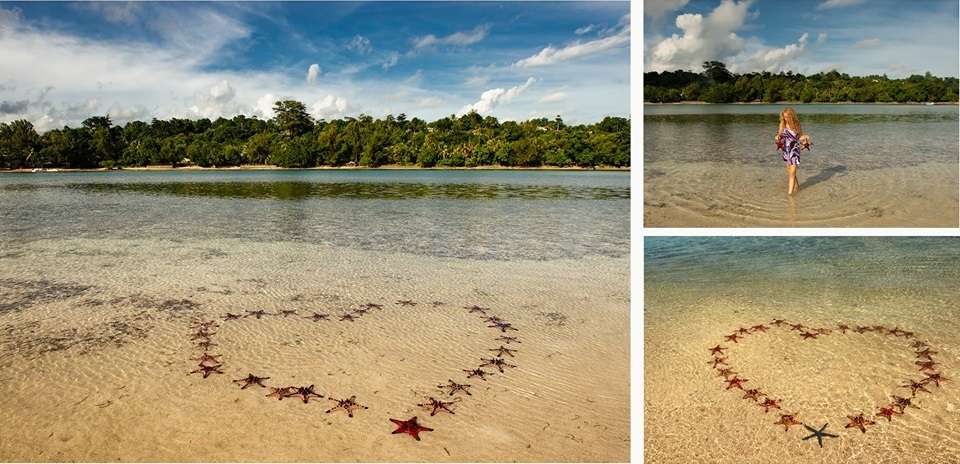 Island on an island. Feels exclusive and private. Great place to switch off and disconnect from real life but connect to nature. There's always something for the kids to do with activities and facilities catering for all ages.
The ferry across from the mainland runs on demand and only usually has a vary short wait. There are nearly always buses or taxis waiting on the other side for wherever you want to go.
-Mele Cascades
This is a Waterfall near Port Vila. It is definitely an excellent waterfall that can come first among the places to visit. 
Cascades is 12 km northwest of city. There was 89 steps up the mountain to get to the top and it was about 800m of track. Take insect repellent, sunscreen, swimmers, towel and water. You can come here by local bus (250 VT) or a guided tour with Evergreen.
There were 5 different places to swim and you start at the top at the waterfall and then make your way down the mountain where you can swim in all the other areas. There was a hidden cave behind the waterfall which was pretty cool to swim into.
Where to stay in Efate Island
-Tamanu on the Beach
The Hotel is 16 km southwest of Port Vila. The best way to get to know Efate Island is to visit this 5 star hotel! Interesting information can be found on the hotel website.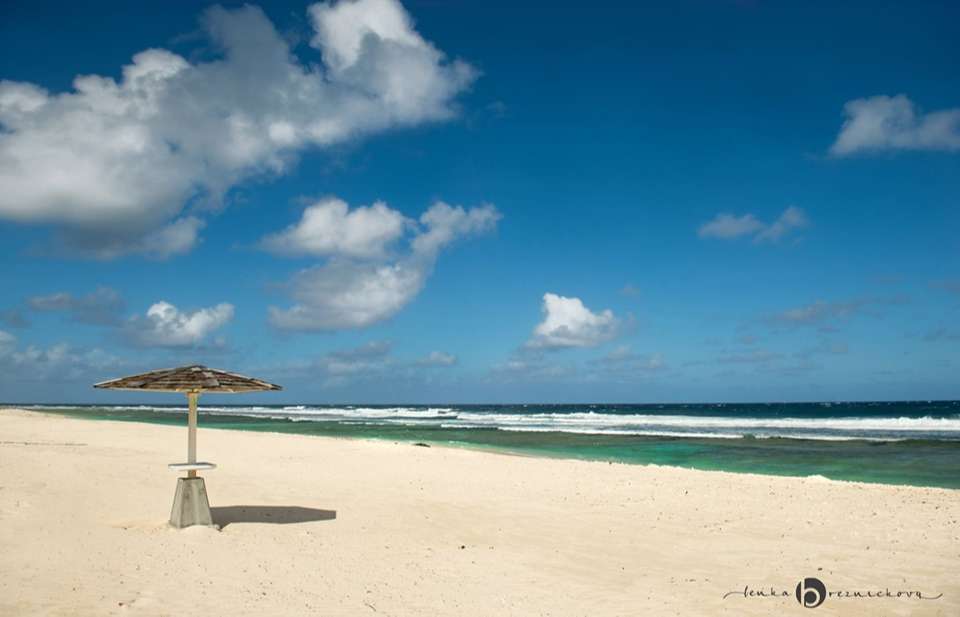 I stayed two nights in a lovely bungalow on the beach front – it was picturesque and relaxing. The weather wasn't great, but I still really enjoyed our stay.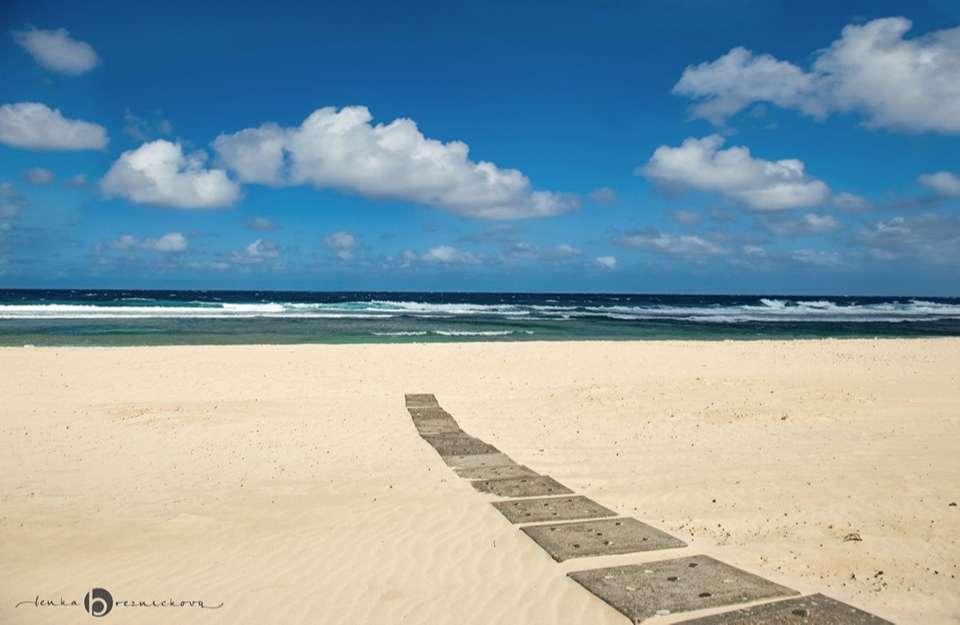 The restaurant is also amazing, food is delicious. The staff were super friendly people, very responsive. Prices starts from 370 $ per night for a room including breakfast.
-Waves at Surfside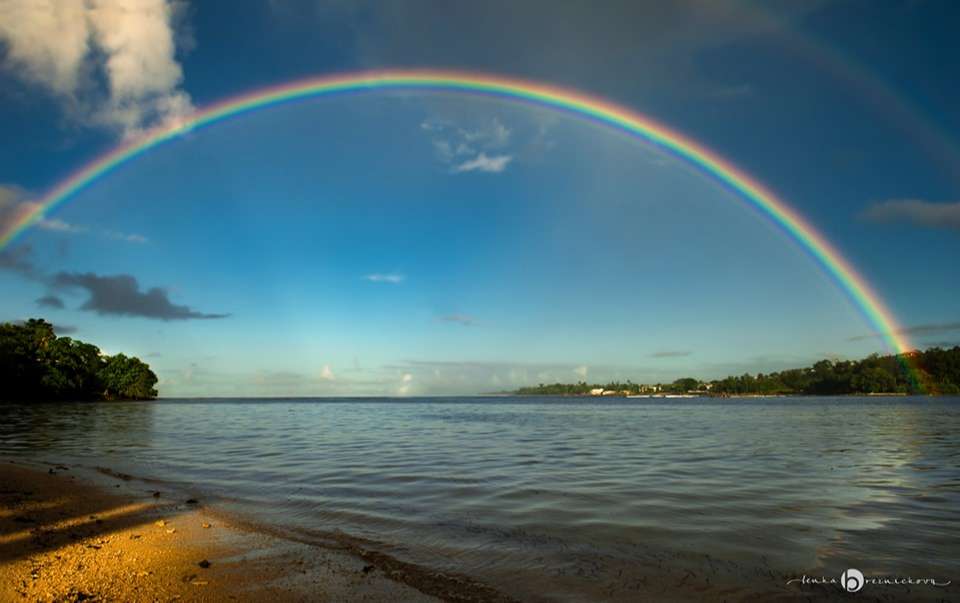 And another place to stay. Hotel is near old Pango village. The local Koho timber was used for manufacture. Interesting information can be found on the hotel website.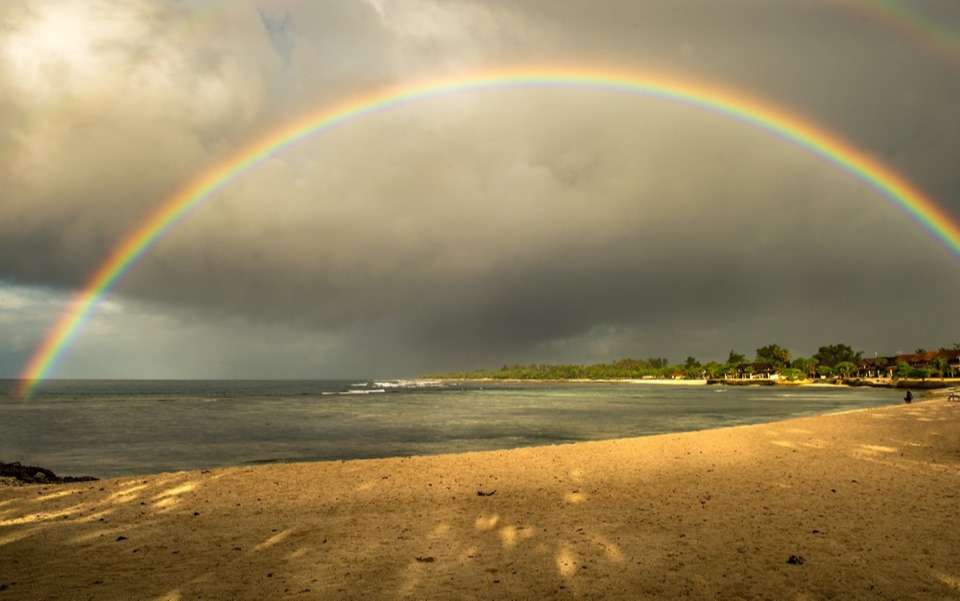 The villas and restaurant was also amazing, food was delicious. The staff were super friendly people, very responsive. Prices starts from 230 $ per night for a room including breakfast.
What and Where to eat in Efate Island
Vanuatu serves mainly Chinese and French cuisine. French cheese, meat, bread, brandy and wine can be found at the market.
The most famous food in Port Vila; Lap Lap, Tuluk and Steak Lap Lap.
In contrast to the animal husbandry understanding of livestock in the west, the flavor of meat is different and very famous because it is made with completely natural methods.
Now let's talk a little bit about these famous dishes; Lap Lap is a regional donut with vegetables and is consumed a lot and includes cassava, cauliflower, sweet potatoes and apples.
Steak Lap Lap; the same recipe is made by joining the delicious Port Vila steak.
The taste of local fruits is also great. One of the country's special dishes is Lap Lap.. This dish made from grated sweet potatoes and bananas exponentially into coconut cream is cooked in an earthen oven. Famous drink cava but it does not contain alcohol.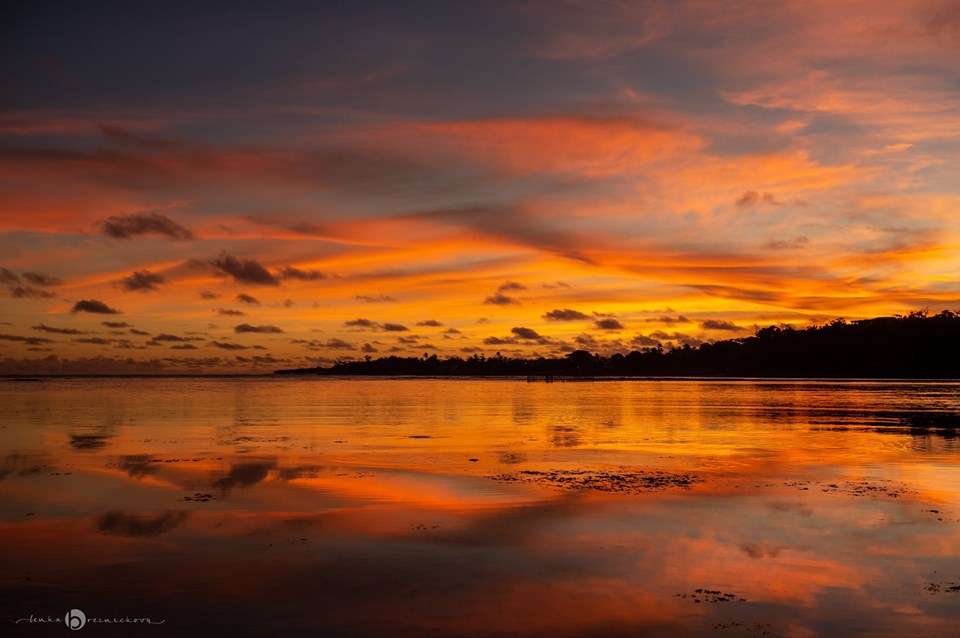 The restaurants in the tourist areas offer plenty of seafood. I can offer some restaurant on this category like The Blue Marlin Club, Chill Restaurant and The Waterfront Bar and Grill.
The Stonegrill Restaurant, The Beach Bar, Paradise Cove Restaurant, Le Cafe du Village, Chill Restaurant, Jill's Cafe, Au Peche Mignon, Nambawan Cafe, Cafe Vila and Restaurant le Jardin des Saveurs are some of the cafes and restaurants where you can experience delicious dishes and some of them are very elite. Although stylish and expensive, some are ranked to suit all budgets.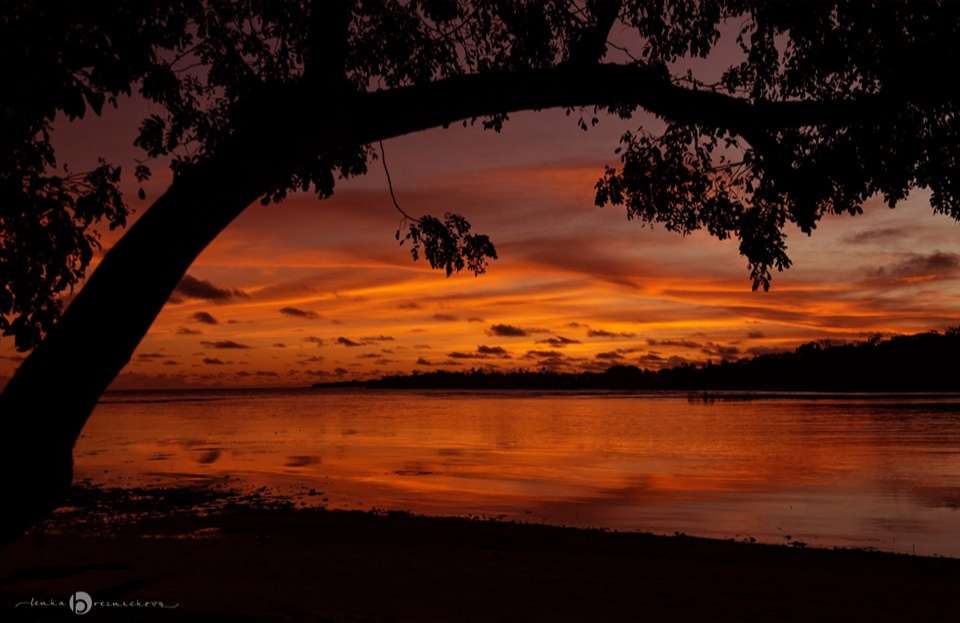 The common feature of all the restaurants is that they have very beautiful sunset views.
Shopping
Unfortunately, there are no big skyscrapers and shopping malls in this charming capital of Vanuatu. Thanks to the open shopping stalls called the public bazaar and fairgrounds, they exchange products and shop at boutique shops selling local crafts, local clothing and souvenirs. You will have the opportunity to experience and taste the local tastes in these shopping stalls, which attracts the attention of tourists. In addition, Port Vila, an island city, consumes as much seafood as you might expect. You can obtain these consumed seafood from the market stalls in their freshest form. Our sincere and welcoming citizens will even tell you how to cook and serve.
Finally; there are many activities around Efate. The most popular and most popular ones are; rough walks, canoe tours, fishing, jet ski rides, horse riding tours, cultural tours, historical tours, surfing, windsurfing and kite surfing, nature tours, wildlife tours, speed boat tours, adrenaline and adventure tours, paragliding, paragliding parachute safari and shopping tours.
My last word, you must see this island before you die….