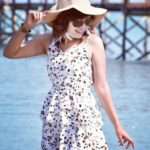 Today, I have a Trip to Ananda Phaya Temple, a truly majestic and divine temple of Buddha. The Most Beautiful Architecture Temple in Bagan.
Ananda Pagoda, the finest historical places to visit in Bagan, also named Ananda Pahto or Ananda Phaya is a single storey structure built towards the end of the early Bagan period.
This spectacular site is in the westside of Bagan near irrawaddy river.
Ananda Phaya Temple Trip
History and Architecture of Temple
Complex has a big history dates back more than 1,000 years and so well kept despite being open to public. This temple complex is from 1091. You can see 11 century architecture here.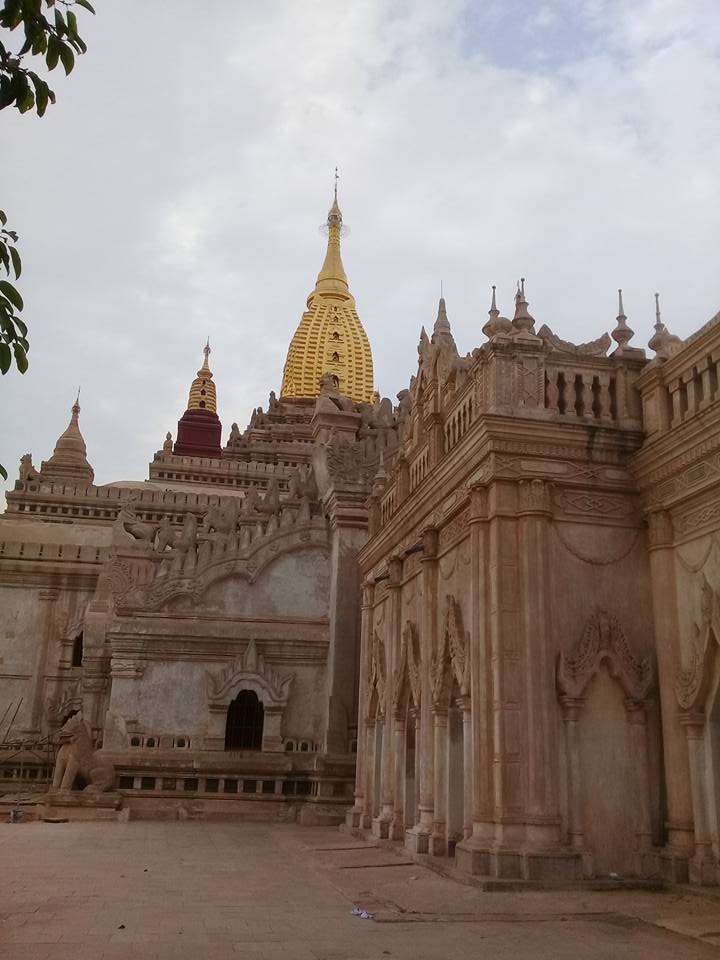 This pagoda is built with the order of King Kyansittha (1084 to 1112) to propagate the Buddhism throughout the region. This Pagan dynasty of Burma (Myanmar) is considered one of the greatest Burmese monarchs. The temple is about 564 square meters.
A great historical place where you can see how the architecture of first Burma monarch is great. Great ancient Myanmar architecture..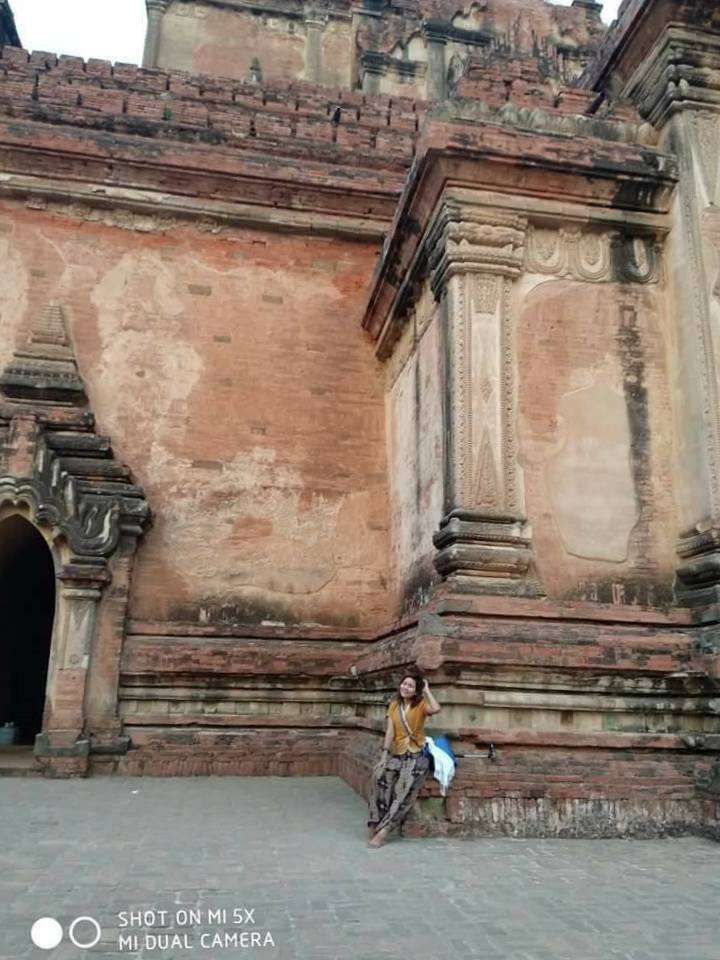 The architectural style shows Mon and North Indian influence. It uses a fusion of traditional Burmese and Indian architecture.
Ananda Phaya Temple 
The entrance is not very interesting though but you will find it beautiful inside. There is no fee here because When entering Bagan you pass through a ticket booth where you purchase a US$10 ticket valid for your all region.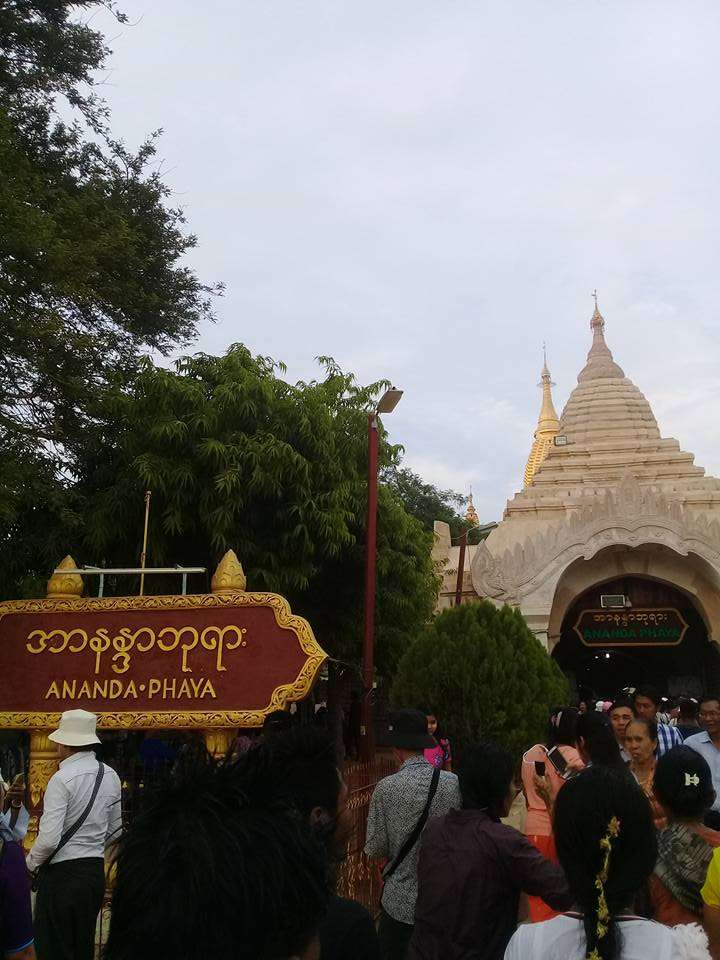 Start from the North to see the original statue from when the temple was built. Note the Indian features on the Buddha and the face changes from different distances. Then go around and see the Buddha face change with Burmese (squarish) and later Chinese (sharpish, small eyes) features.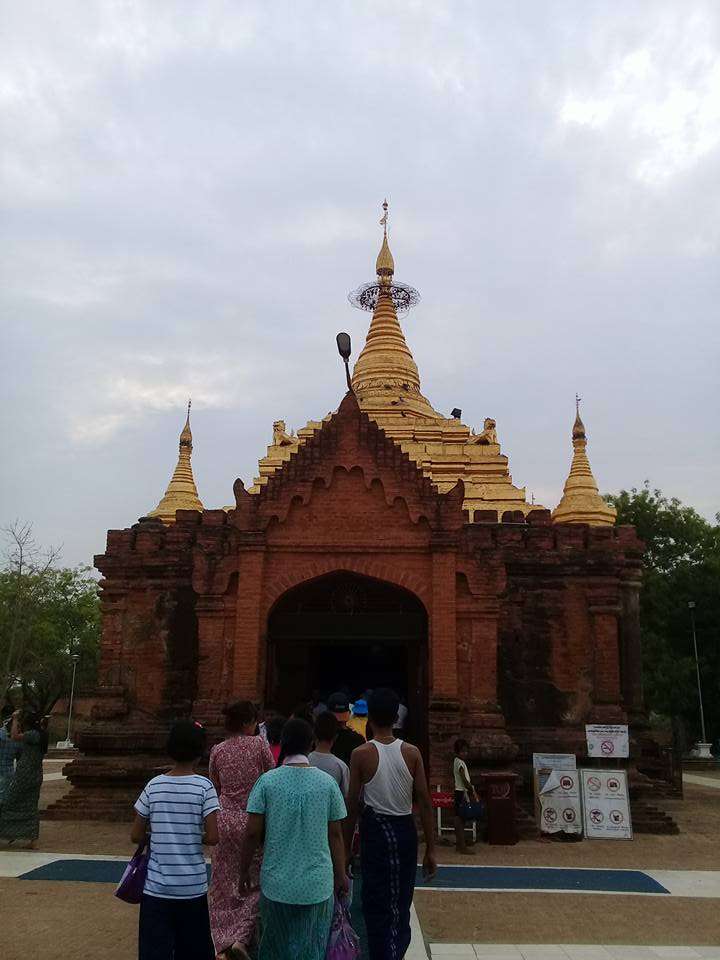 It's spires have also been recently guilded. It has been completely restored after the 1975 earthquake and is maintained in impeccable condition. The Archaeological Survey of India has done a splendid job of restoration after the temple was damaged by earthquake. The chemical restoration process has brought back the pristine brilliance of this sprawling structure.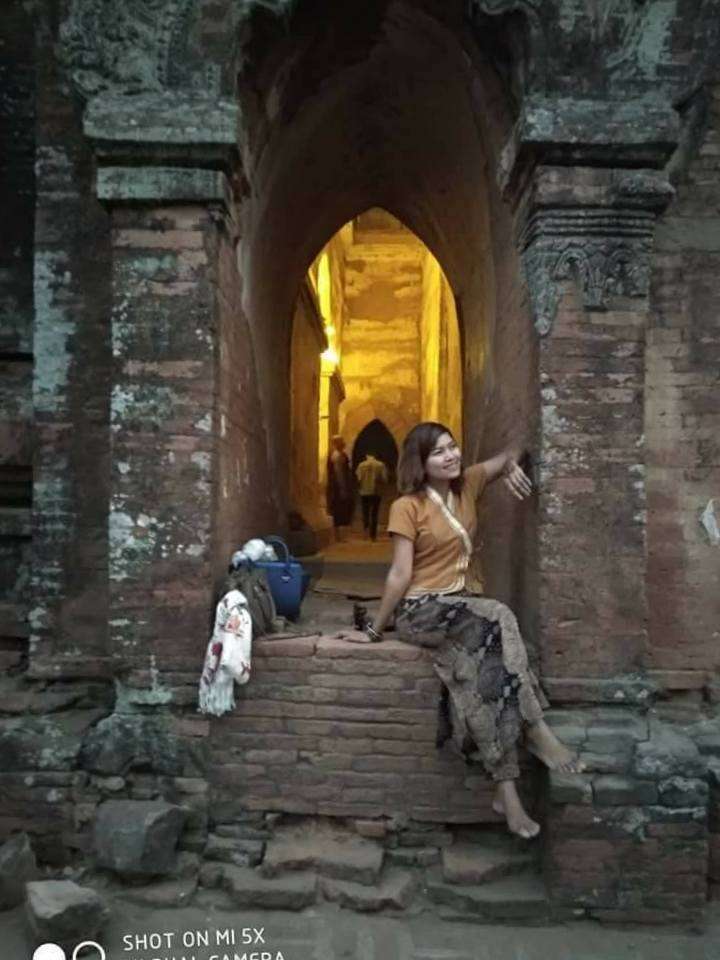 Unique, majestic and filled with many wonderful architectural or religious designs on roofs, pillars, columns etc. There are many bells around the complex that one can sound.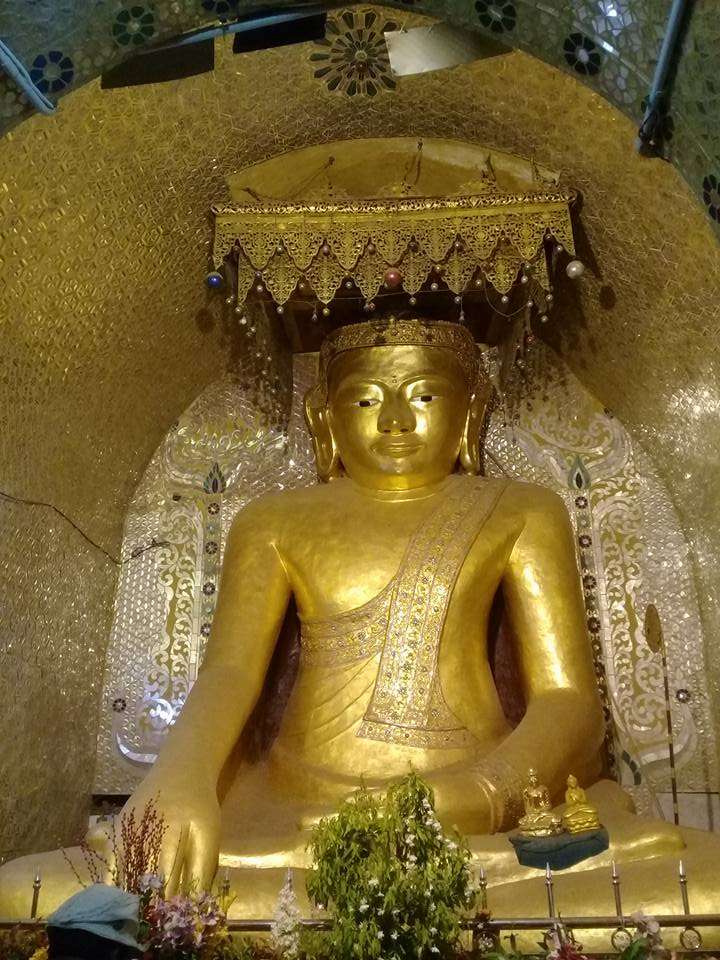 The architecture is absolutely stunning and there are four massive Buddha statues in the temple.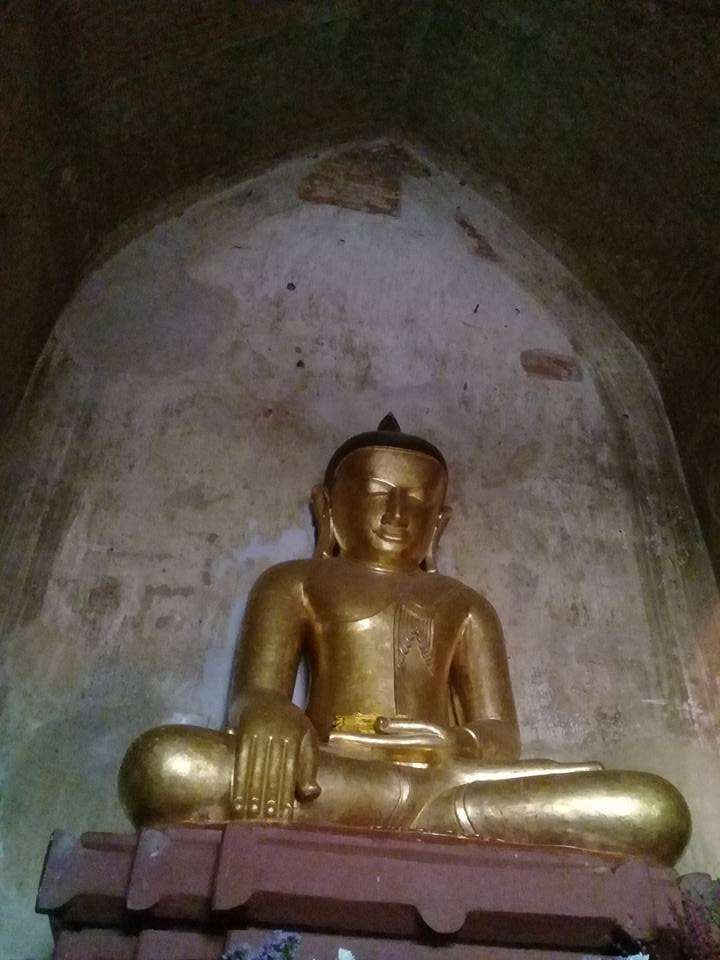 The Buddhist temple houses four standing Buddhas, each one facing the cardinal direction of East, North, West and South.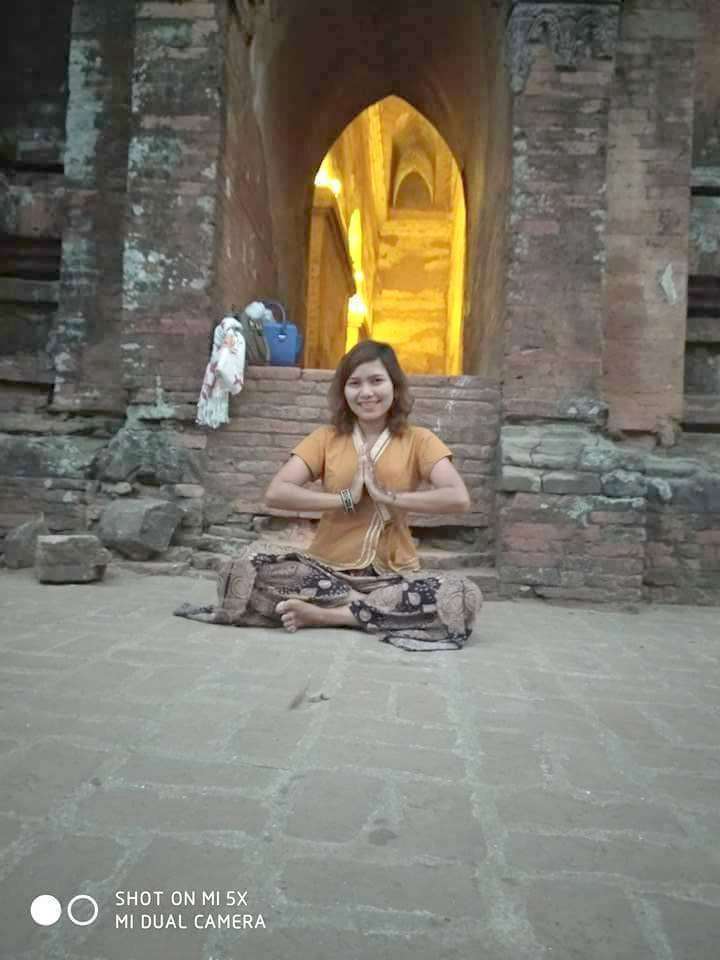 Unique from outside with distinctive shining top and unusual indoor with massive 4 Buddha sculptures and dozens of others placed in neat niches.
Very big template with very rich wall painting and stuffs. A very beautiful pagoda of 1000 years ago where can see ancient painting and handicrafts.
You can walk one round inside the temple. Along the walkway you can see many Windows.. of which most of them have a Buddha's statue inside.
 It is forbidden to get inside with foot wear. You must take off your shoes if you want go up on the pagoda's compond. Take care and wear long pants and take off your shoes before enter.
Street Market by Ananda Phaya Temple
There is a market near Ananda Temple. This is a traditional Burmese market. One of the most culture site in Bagan with food stall nearby.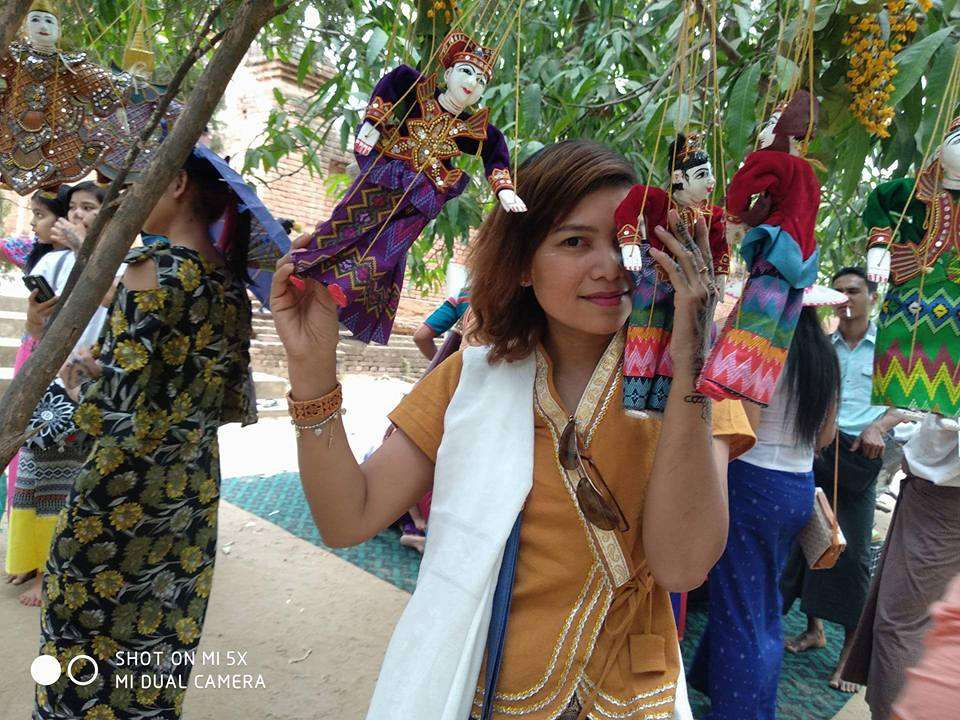 If you go to Ananda temple, make sure you leave some time to take a walk around the adjacent street market which has a fascinating range of dried fish, spices, vegetables and cheap but very healthy and tasty street food.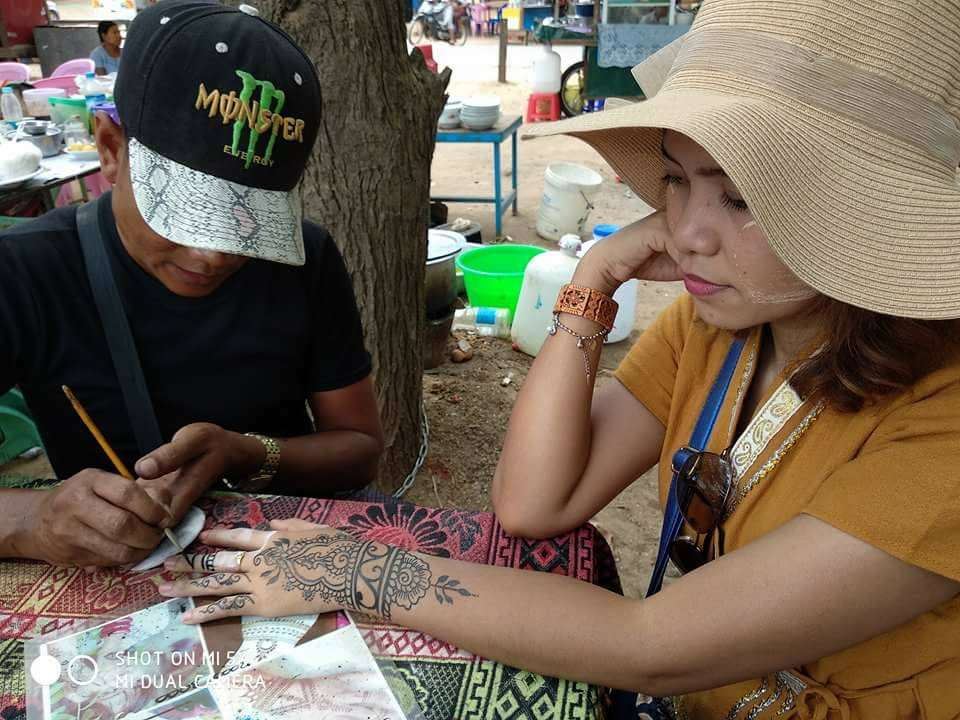 You can also make yourself a temporary tattoo here.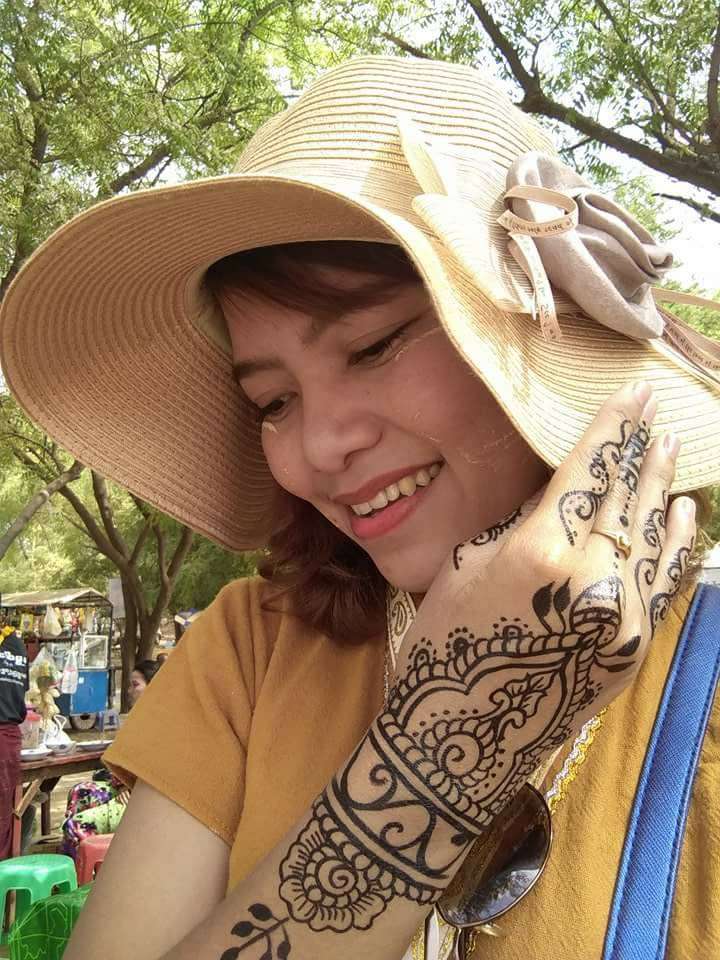 I made it. I think it's very nice, huh?
I think the people in Bagan is super friendly, they love to help, honest and feel peaceful. I met many people in different temple, and I chat with many child.
The history telling children are waiting to give some historic information about the pagoda and expecting for the money also..
What about the dishes here. There are many places to eat the traditional Burmese dishes here on street market  I advise you to taste especially good old noodle soup. Some of the buffets are excellent; for about US$ 1,5 you can eat everything.
Thatbyinnyu Phaya Temple
You have to walk around the temple too as the architecture of this temple is also very beautiful.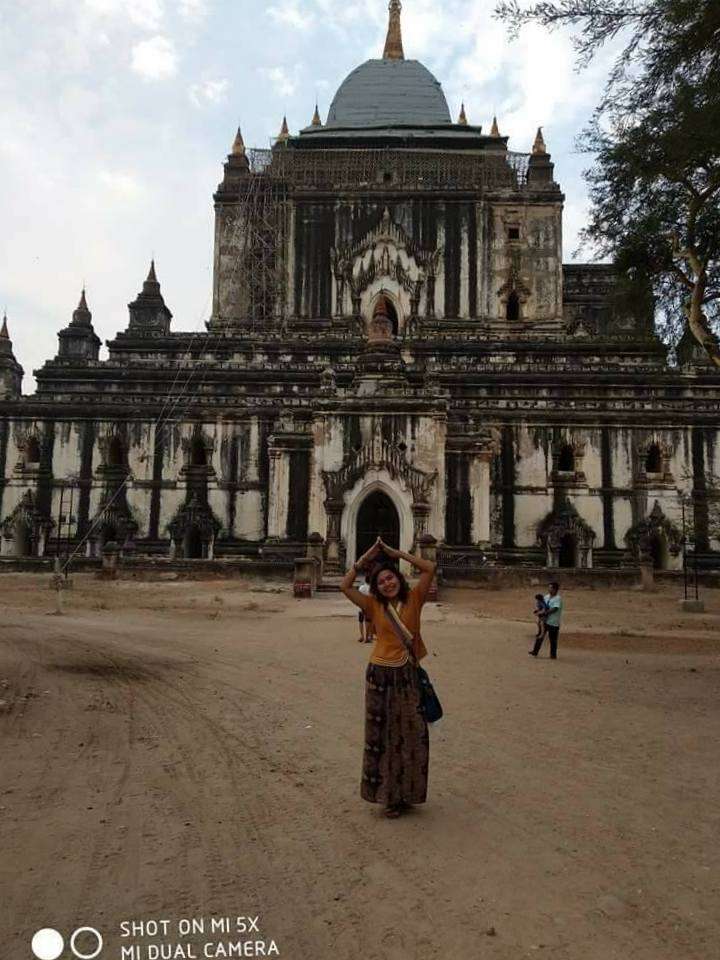 Unlike the other temples.. This one is fairly white in colour rather than the earth colour. This is a must go temple also. Make sure to go to the monestary next door to see the wall and ceiling paintings.
How to get to Ananda Phaya Temple
The Temple is located just east of old Bagan city wall.
Air Mandalay, Air Bagan or Myanmar Airways have direct flights to Bagan from Yangon for about US$ 65. From the airport to Bagan, you can take a taxi cost around 10000 kyat and it takes 20 minutes. You have to bargain to reach the place.
You can come here by train from Yangon for about $50 for a "luxury" sleeper. It takes 15 hours with a day trip. If you come from Mandalay, you can catch two departures daily for US$6 one way. The journey takes about six hours.
You can come here by bus also from Mandalay US$7 one way and from Yangon for 18000 kyat (15 hours).
A daily express ferry service on the Irrawaddy from Mandalay to Bagan for US$ 25 (5 hours).
Where to stay near

Ananda Phaya Temple
The closest hotel the to temple is The Hotel @ Tharabar Gate with for stars located in the most unique Archeological Site of South East Asia, Old Bagan. Hotel is surrounded by more than 4000 ancient temples and pagodas and only5 minutes walking distance to the Ananda Phaya Temple. You can stay here daily US$98 for two person. 
The temple is truly a must-see tourist destination in Myanmar. So serene, so awesome and so breathtakingly beautiful.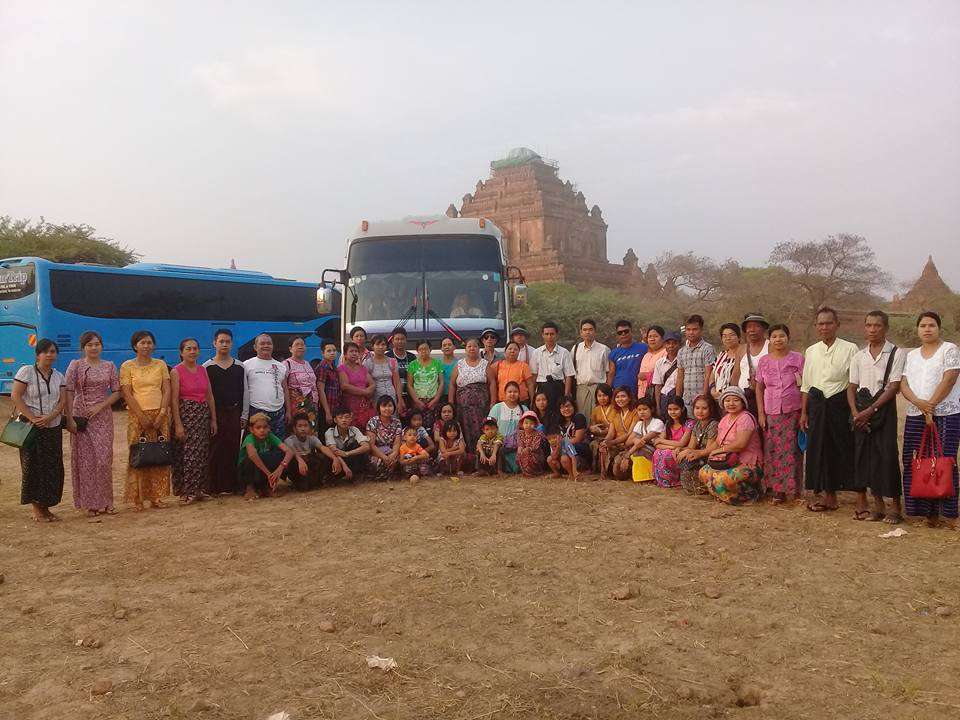 It is a great place to take photographs. Fantastic light inside for photographers. Highly recommended trip!