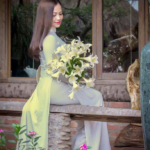 Jiǔzhàigōu National Park (九寨沟风景名胜区) is a natural and historical area of ​​interest in Sìchuān and like Huánglóng National Park one of China's most impressive natural wonders.
It lies 127 km north of the Huánglóng National Park and 250 km north of the state capital of Chengdu.
Jiǔzhàigōu means Nine Village Valley, because there are 9 Tibetan villages scattered in the valley.
You can explore these fairytale landscape independently on foot and immerse in the exceptional natural beauty of this UNESCO World Heritage-listed national park.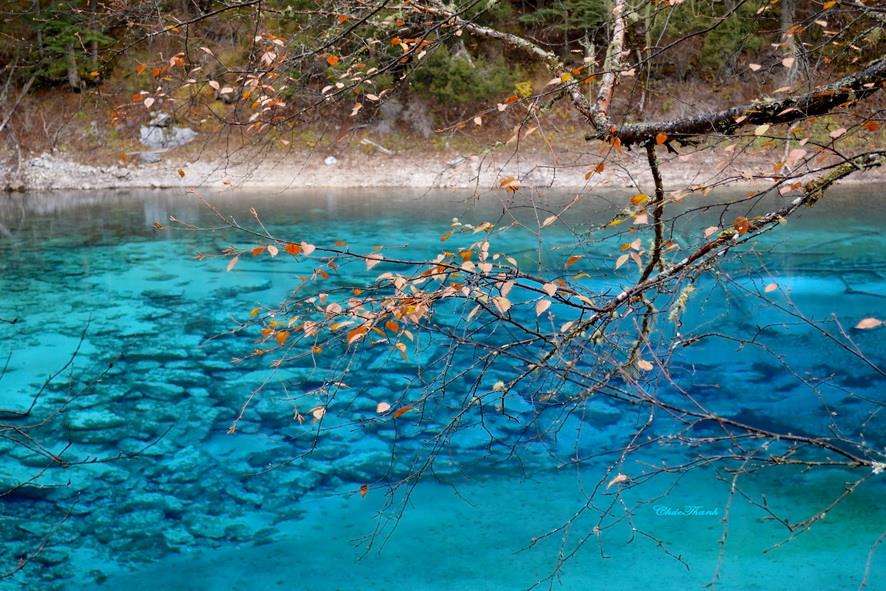 The park is especially known for its world famous blue lakes, magnificent waterfalls and green woodlands.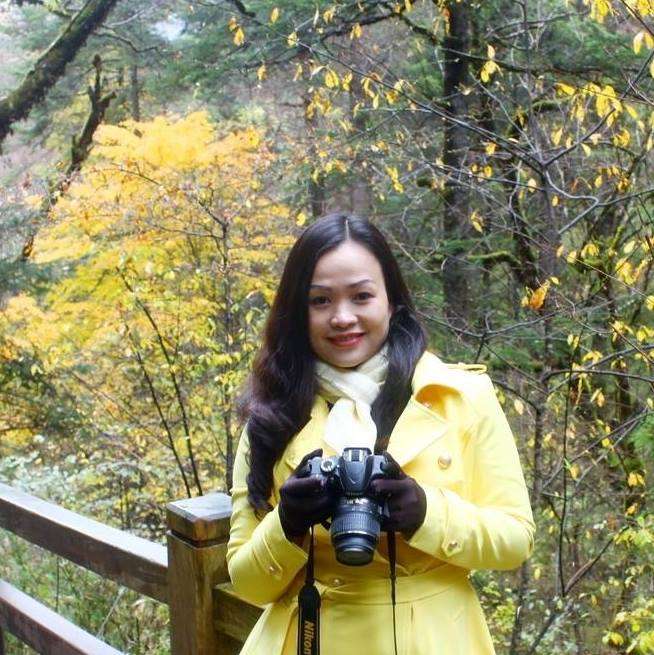 Experience the extraordinary natural splendor of Jiǔzhàigōu National Park (九寨沟风景名胜区). All you need is a detailed map and guidebook in hand.
Jiǔzhàigōu National Park Trip
How to get to

Jiǔzhàigōu National Park
You can come here directly from  Sichuan Jiuzhai Huanglong Airport and Chengdu. There are more than a dozen daily flights from Chengdu to Sichuan Jiuzhai Huanglong Airport and in high season direct-flights from Xī'ān, Kūnmíng, Chóngqìng, Hángzhōu, Shànghǎi ve Běijīng.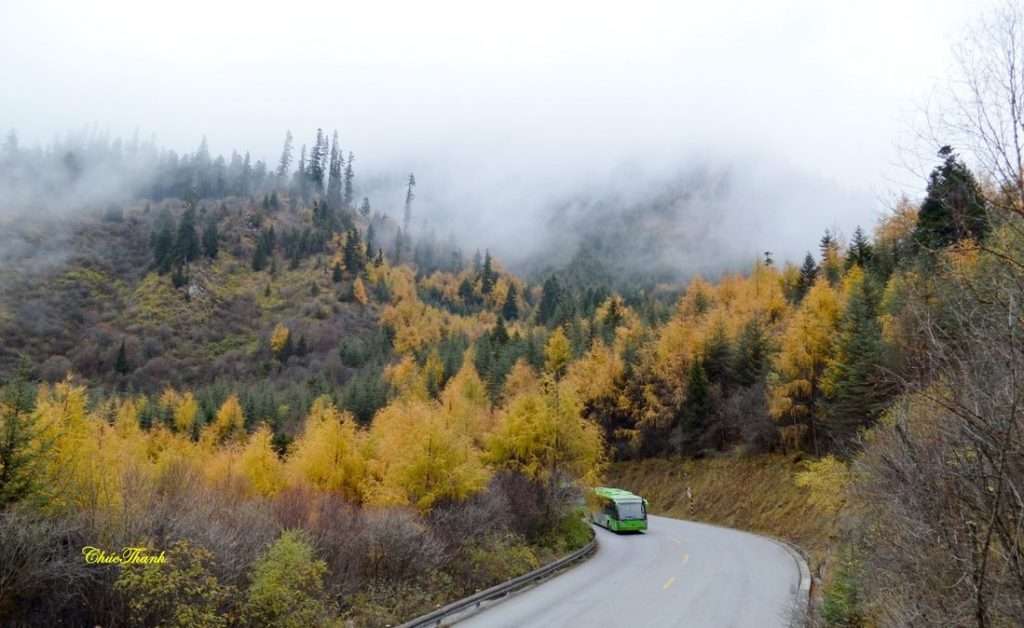 There is an airport shuttle from Sichuan Jiuzhai Huanglong Airport  for travellers arriving on early-morning flights can take directly directly to first Jiǔzhàigōu National Park. Travel lasts 2,5 hours and fee 8 $. If you take a taxi for this way. you will pay 75$ because they don't use meters.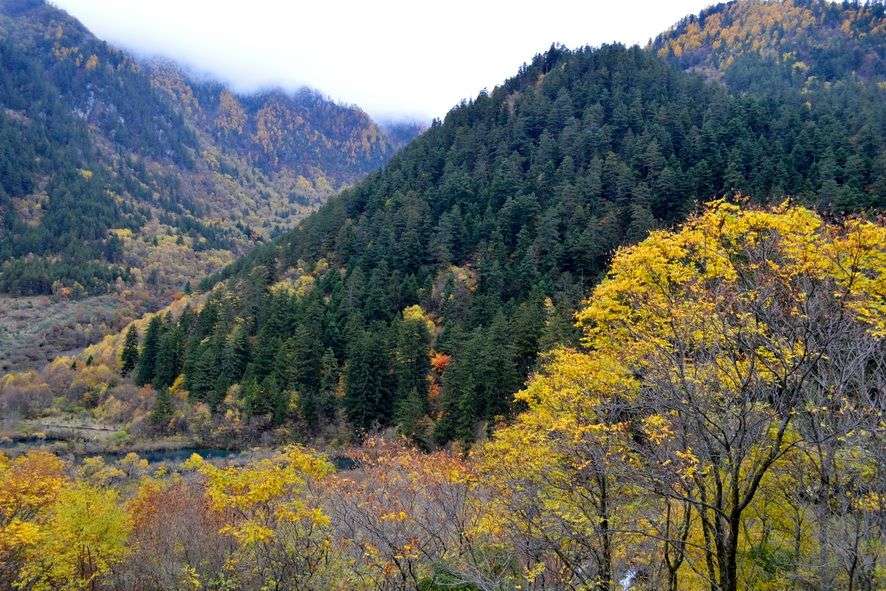 There is another option here to visit Huánglóng National Park also. Some of these shuttles goes first to Huánglóng National Park. Shuttles wait 4 hours for you before back to Jiǔzhàigōu again. Travel lasts 5,5 hours and fee 18 $. You can see all photos and details about Huánglóng National Park here.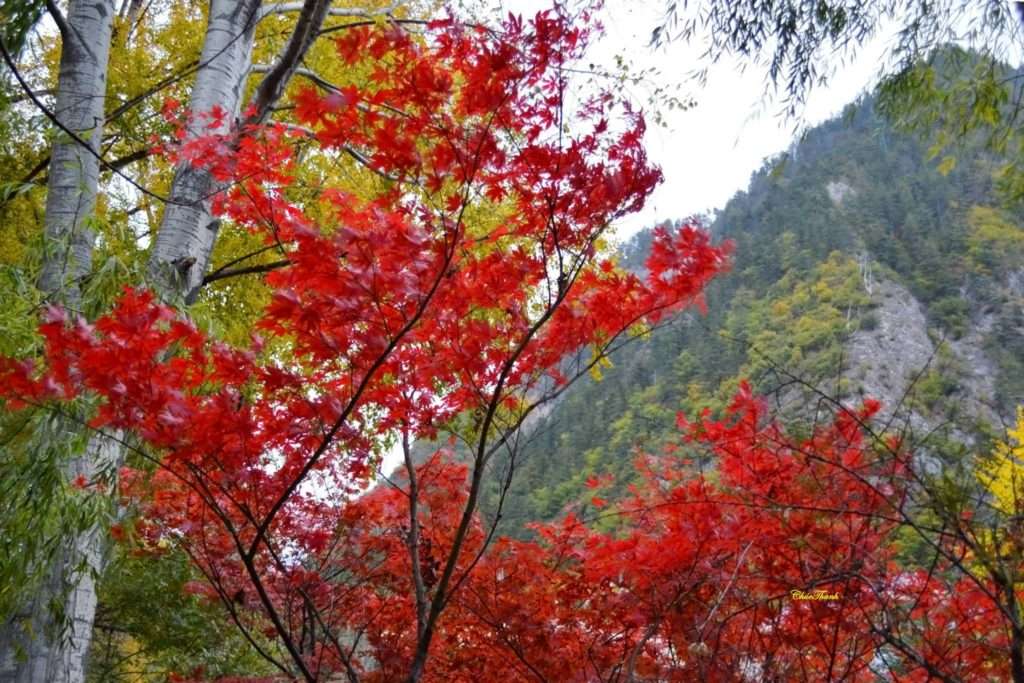 There are also tours from Chengdu to Jiuzhaigou and Huanglong National Parks as Multi-day & Extended Tours from 500-1000 $.
These tours are including a round-trip flight from Chengdu, single or shared accommodations at the 5-star Sheraton Jiuzhaigou Resort and dinner.
When to get to 

Jiǔzhàigōu National Park
Everybody can say for the best season to come here from June to October, ideally, July and August.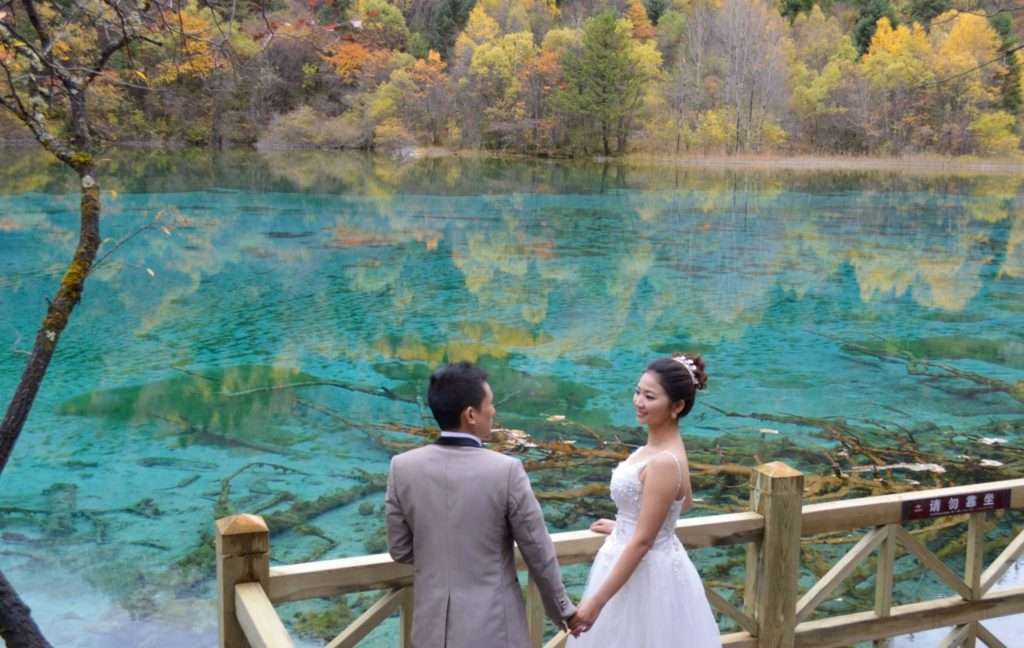 However, to take best photos of coloured ponds with white snow, you should come here in autumn-winter but you should be prepared for frigid temperatures, brings dramatically frosted trees but also limited access maybe to trails…
What will you see at 

Jiǔzhàigōu National Park
Jiǔzhàigōu National Park is a big park visited annually more than two million people.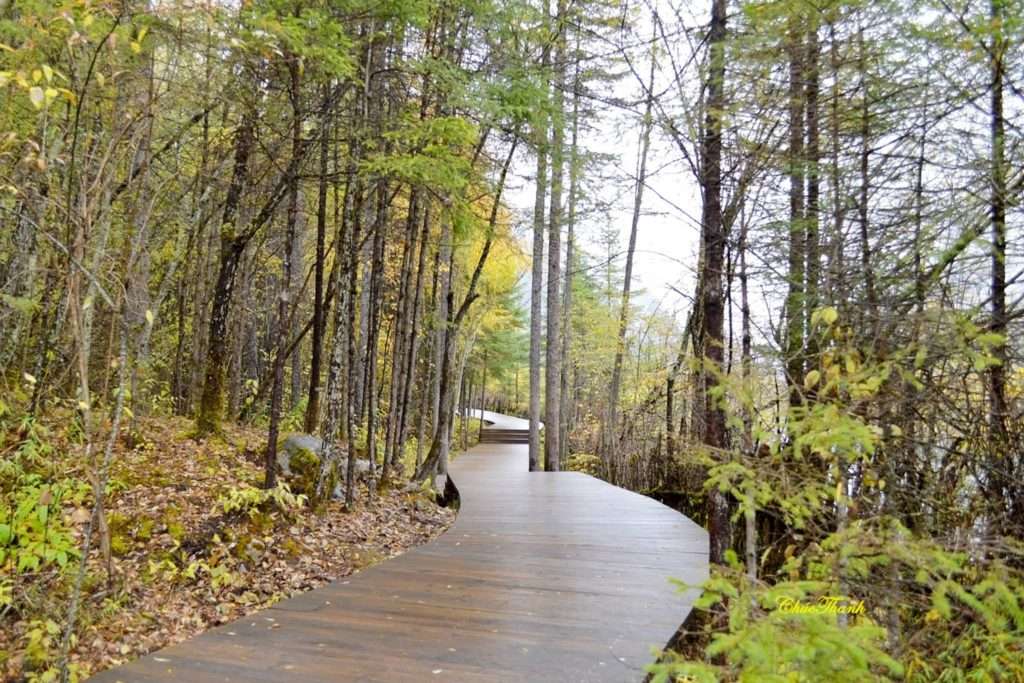 But park's major sights are easily accessed by foot with boardwalk trails.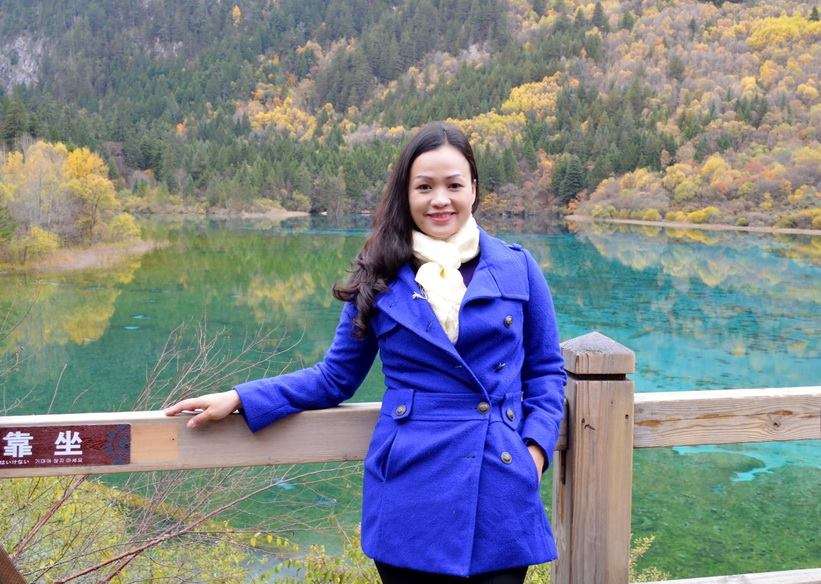 Geting around by bus is another option for oldies.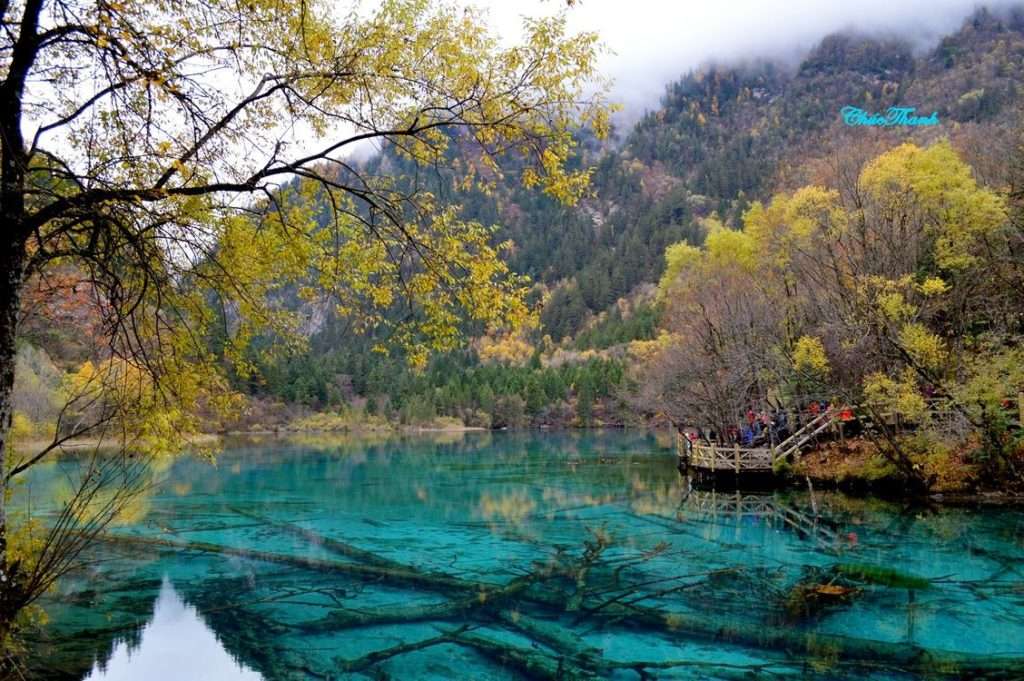 A real trip to this park lasts 2-3 day thorought the valley.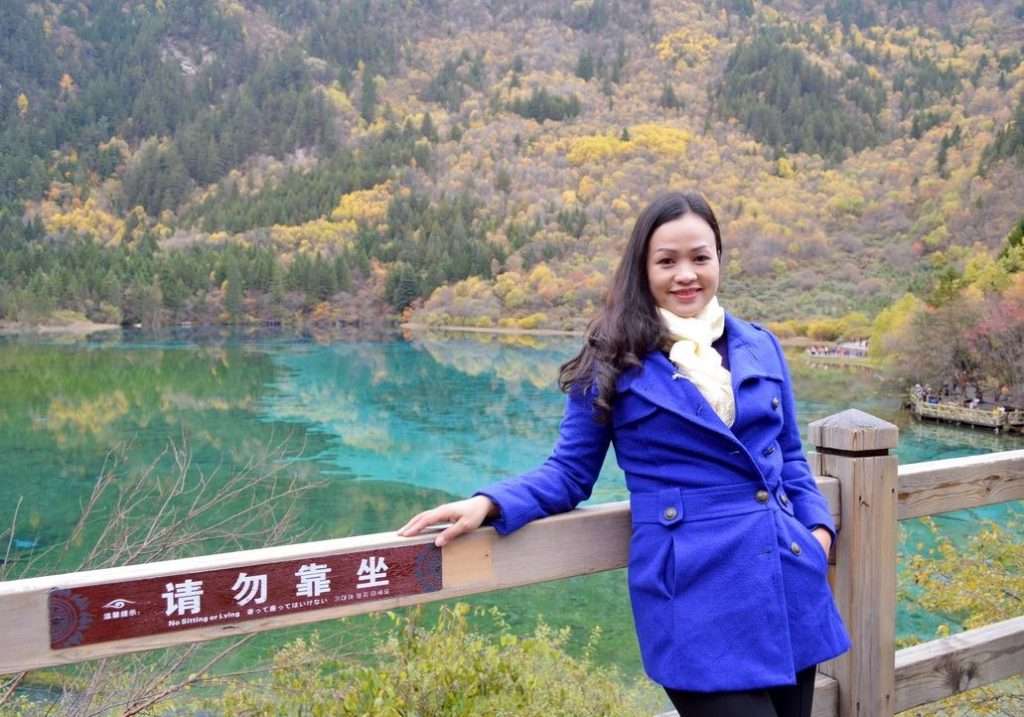 You can go up to the peak points and experience the extraordinary natural splendor of Jiǔzhàigōu National Park (九寨沟风景名胜区)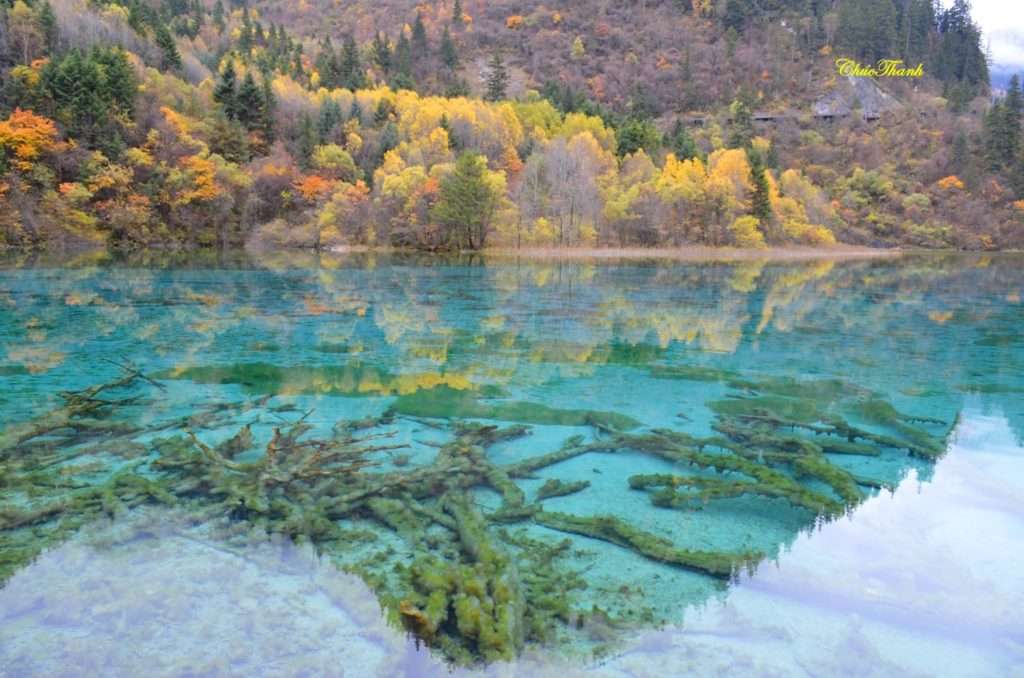 it's easy to explore the many ponds and mountain streams at your own pace. A must see lifetime experience.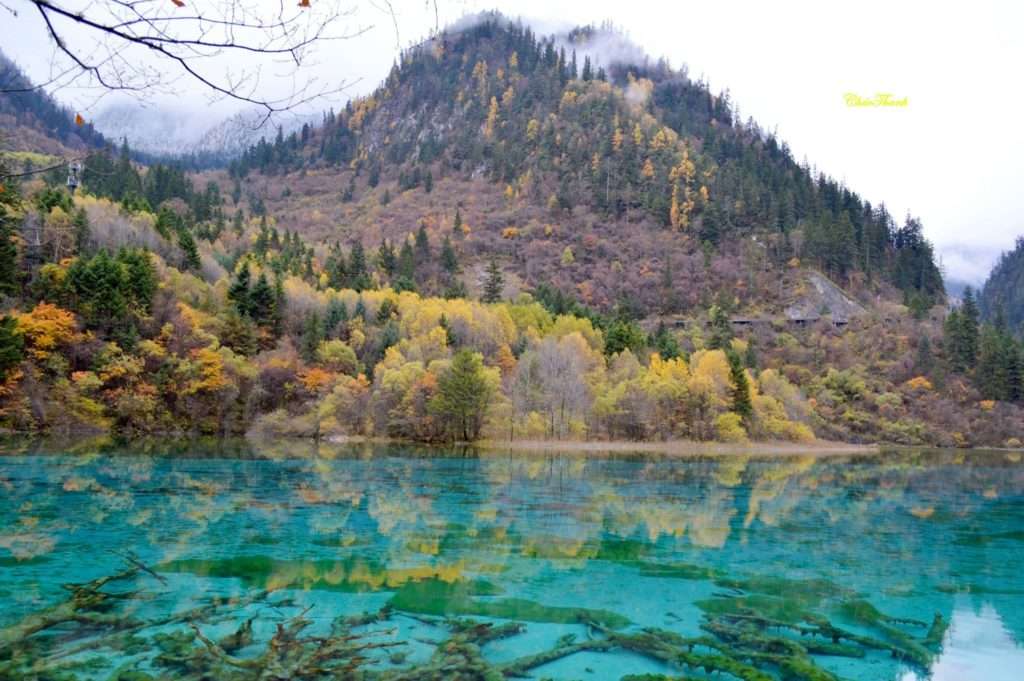 You will be shocked by the scenes – extremely pure colours. This place is amazing. 
-Nuorilang Waterfall
Nuorilang is a Tibetan word means a male strong god. Waterfall is favorably located at an altitude of 2365 meters in the central Jiuzhaigou Vally. Waterfall is one of the widest fall in the world with a width of 270 meters.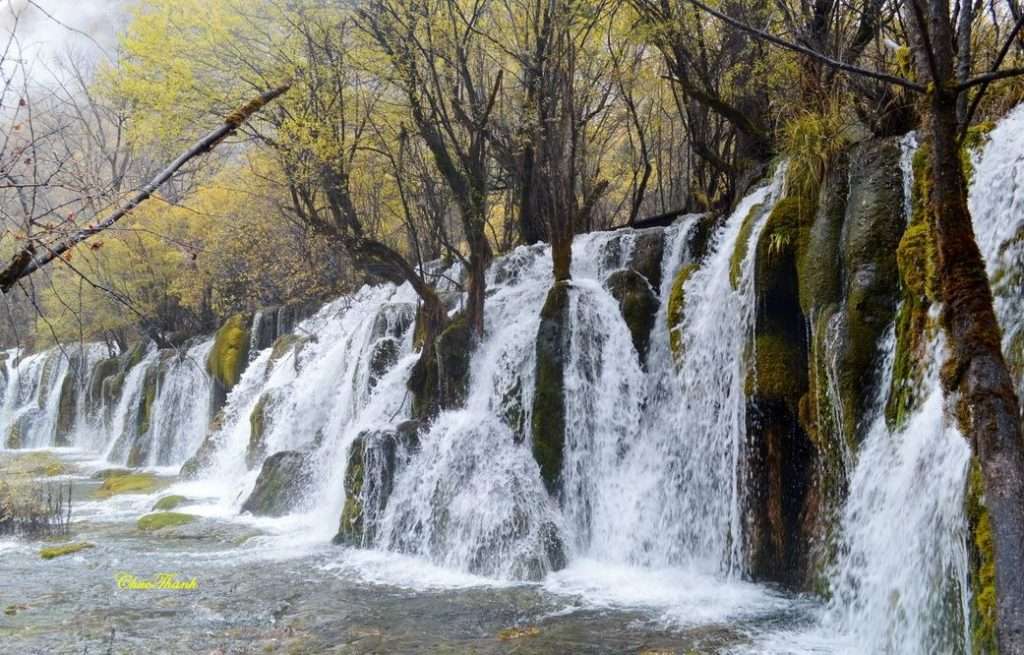 It is open 07:00-18:00 in peak season from April to November, 08:30-17:00 in low season from December to March). There is a viewing platform on the opposite side of the Nuorilang Waterall offers a full view for the photographers.
Where to eat and buy at 

Jiǔzhàigōu National Park
Péngfēng Village has so many  Sichuanese Chinese and fastfood restaurants. Another option is Bianbian Jie with a more beautiful atmosphere.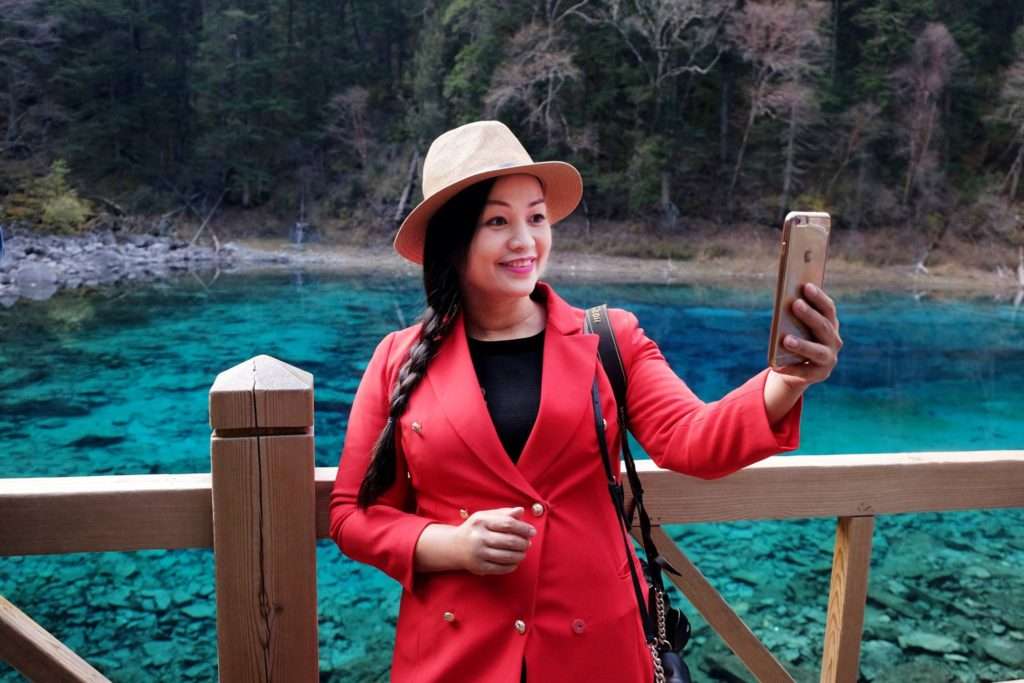 You can get here with a  20 minutes walk and take a drink along the pleasant riverside promenade.
Where to stay at 

Jiǔzhàigōu National Park
Most people visit here as a day from Huanglong. There are so many hotels around Péngfēng Village. You can stay here from $ 20 to $ 150, with breakfast for 2 people per night.
If you want, you have a chance to camp inside the Zhārú Valley (扎如) in the eastern side of the national park but you should know numbers are restricted and prices are so high.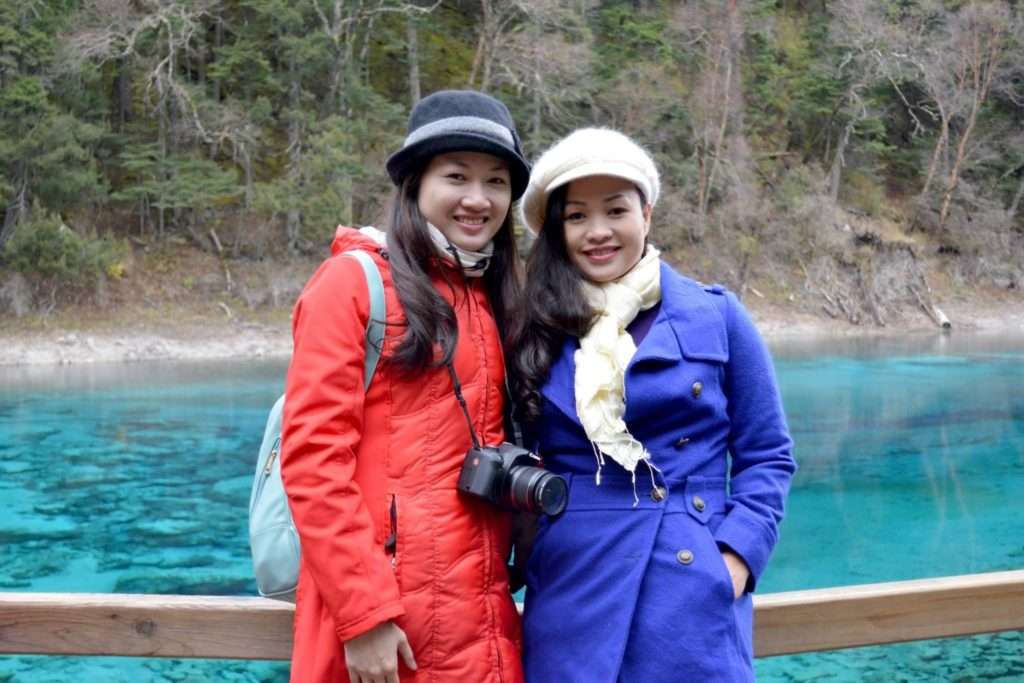 As a result, I can say for this trip excellent value for money and friendly for all travellers and photographers….