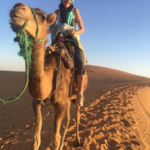 I came here from Madrid to make a tour to Sahara Desert. Normally, these tours are sold with  all inclusive Madrid-Morocco tours, 8 days with dinner, desert, etc, 480 €. In this tour, you share 5 days in Marrakech and around.
Marrakech Tour Agencies organize group tours to Sahara Desert passing High Atlas Mountains including Sahara Desert camel trek and one/two nights in desert camp with experienced  Sahara Desert Guides.
And you sould know, Tours require % 20 deposit for each reservation.
The Marrakech Tour
In first day, after you arrive in Marrakech, you have a free day program. At night, you stay in the local riad. What is riad? A riad is a traditional Moroccan House or Palace with an interior garden or courtyard.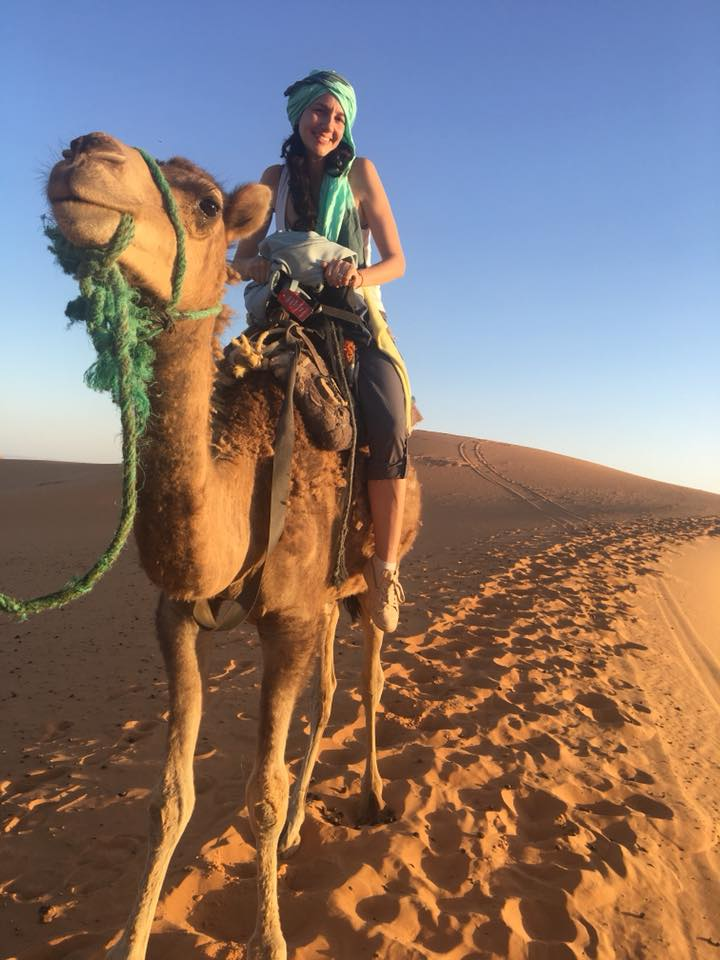 In second day, Marrakech-Ait Ben Haddou-Ouarzazate-Dades Gorges. The next morning with a minibus, tours take you from the riad to the Sahara Desert. First, we pass the High Atlas Mountains.
You stop at the very attractive Kasbah Ait Ben Haddou. After this visit, tours continue to Ouarzazate, The Gateway to the Desert and after lunch, your tours takes you into the dessert to the Dades Gorges. You stay here for a night in a riad and have a traditional Moroccan dinner.
On The Way to Sahara Desert
In third day, Dades Gorges-Todra Gorge-Erfoud-Merzouga. The next day after breakfast tours head from Dades Gorges to Todra Gorge. After lunch you drive towards Erfoud and Merzouga Desert. Merzouga Desert is a part of Sahara Desert.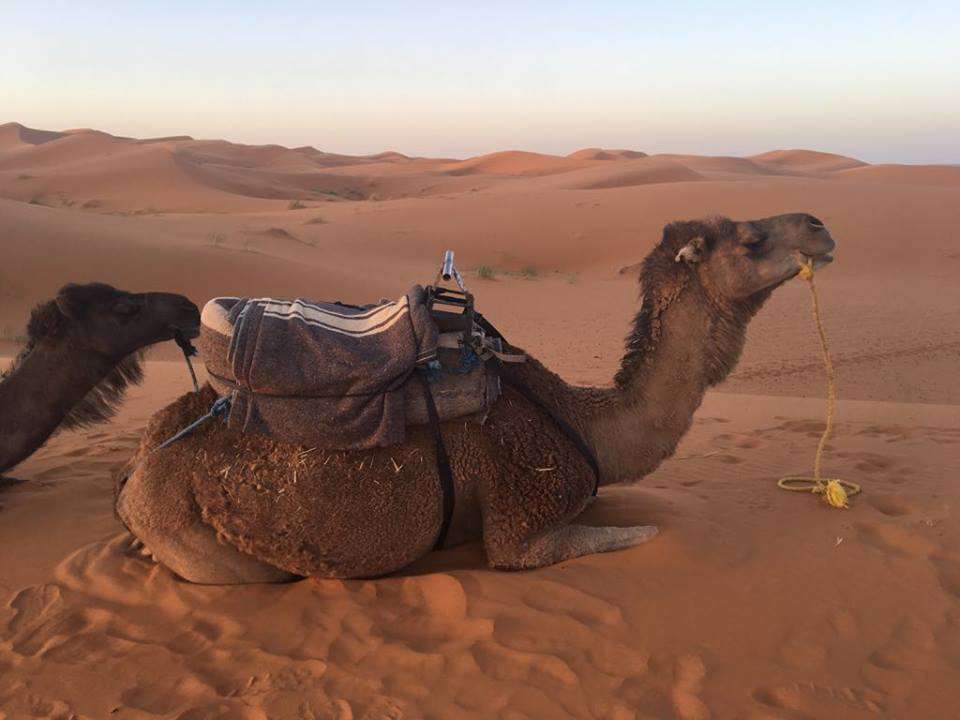 You can say for this region Sahra of Morocco. You can park your car if you have any..and  leave your luggage in the hotel.
Camel Ride to Shara Desert Camp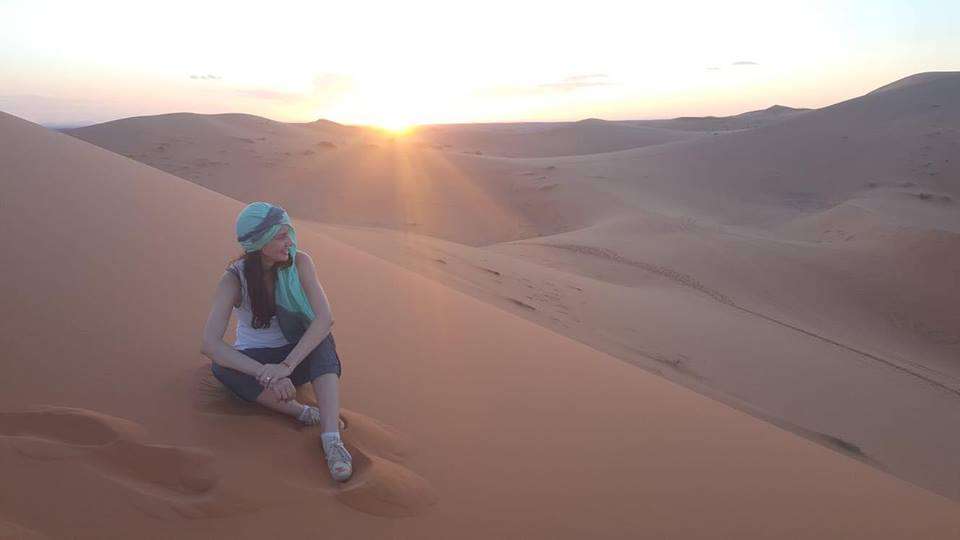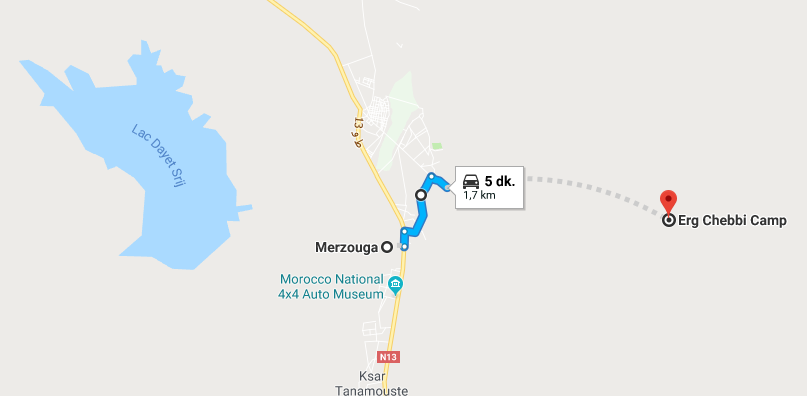 When you reach Merzouga Desert you all ride camels to the desert of Erg Chebbi Nomad Desert Camp. This is the most interesting stage of Morocco tour. You can park your car if you have any..and  leave your luggage in the hotel.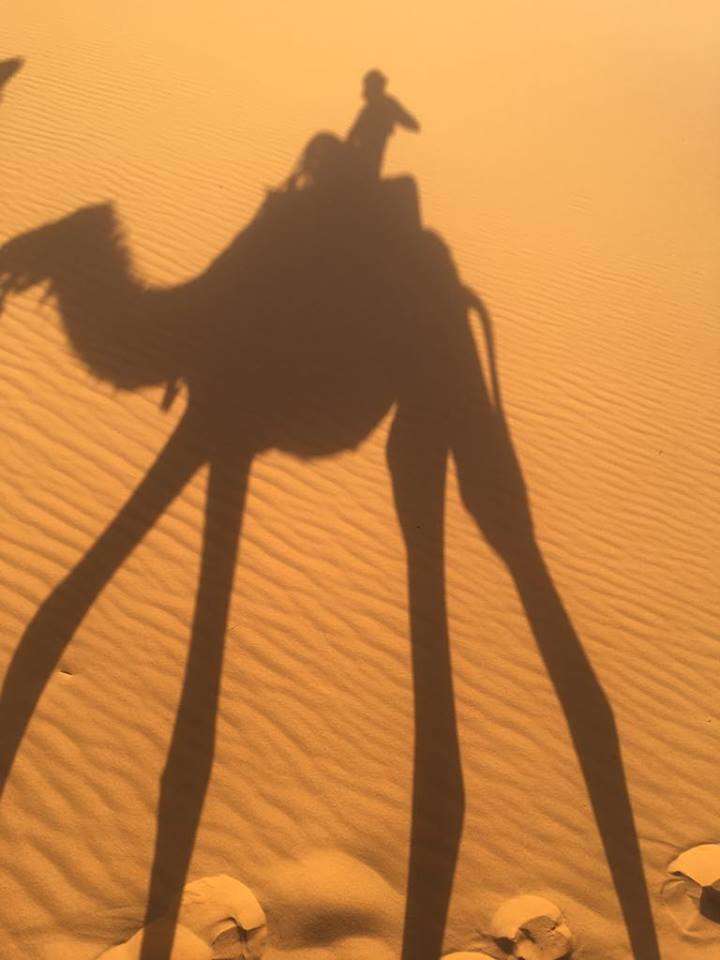 The Camel ride you are excited about begins in the afternoon (~18:00 pm ) with experienced English speaking guide.
There is a camel for each person and the camel rides take about 60-90 minutes to reach Erg Chebbi Nomad Desert Camp.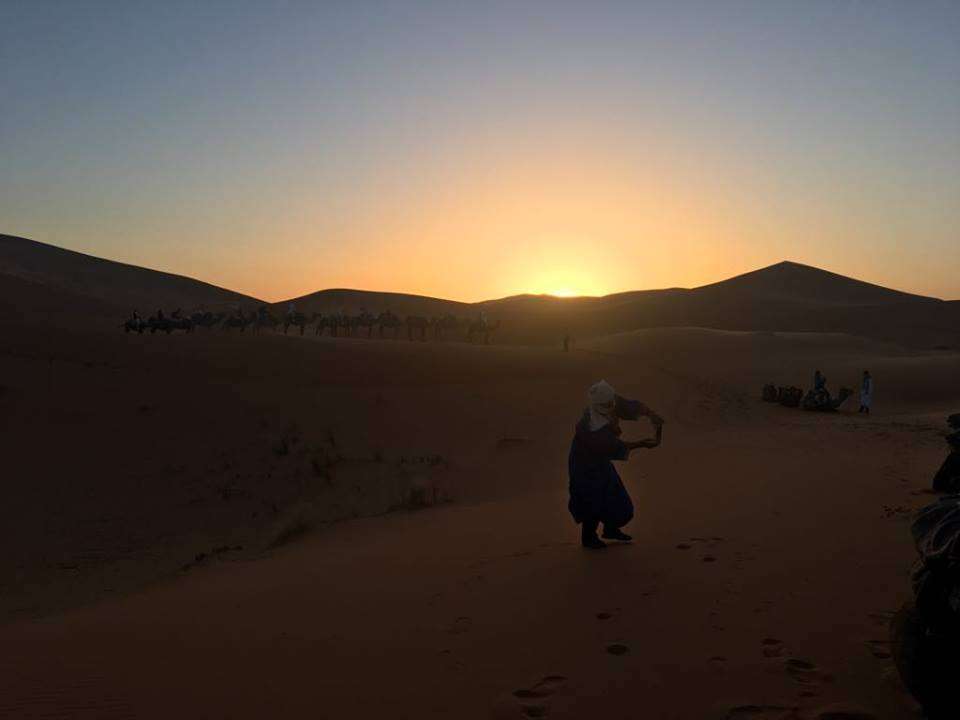 Camels are packed with everything necessary which you need for trip. You also experience sunset in desert when you climb high dunes.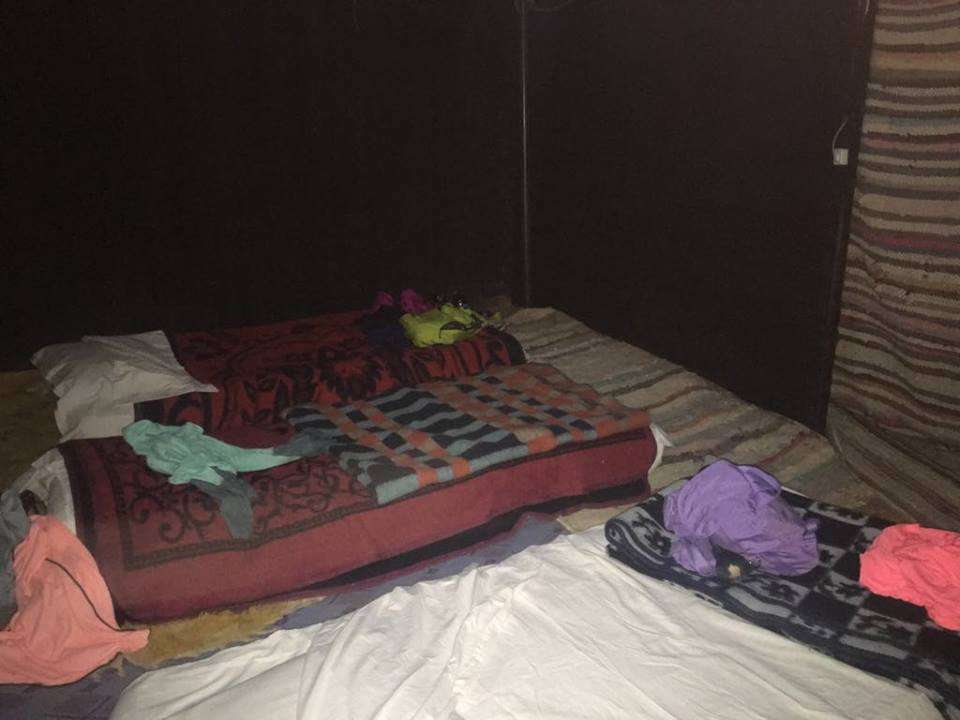 Tours stay at an equipped desert camp in nomad tents. You experience accommodation in traditional Berber tents for a night. You should know that the camel trek is available every day for who want to make only camel ride.
For example 3 Days Desert Tour From Marrakech including one night hotel, camel ride and one night desert camp is 90 €…
Berber Evening Meal and Music in Sahara Desert
The Tajine, infused with spices and herbs, is a staple dish of Morocco Berbers and is a feast for you. You can say for Tajine the hearty stew of braised meat or chicken and seasonal vegetables.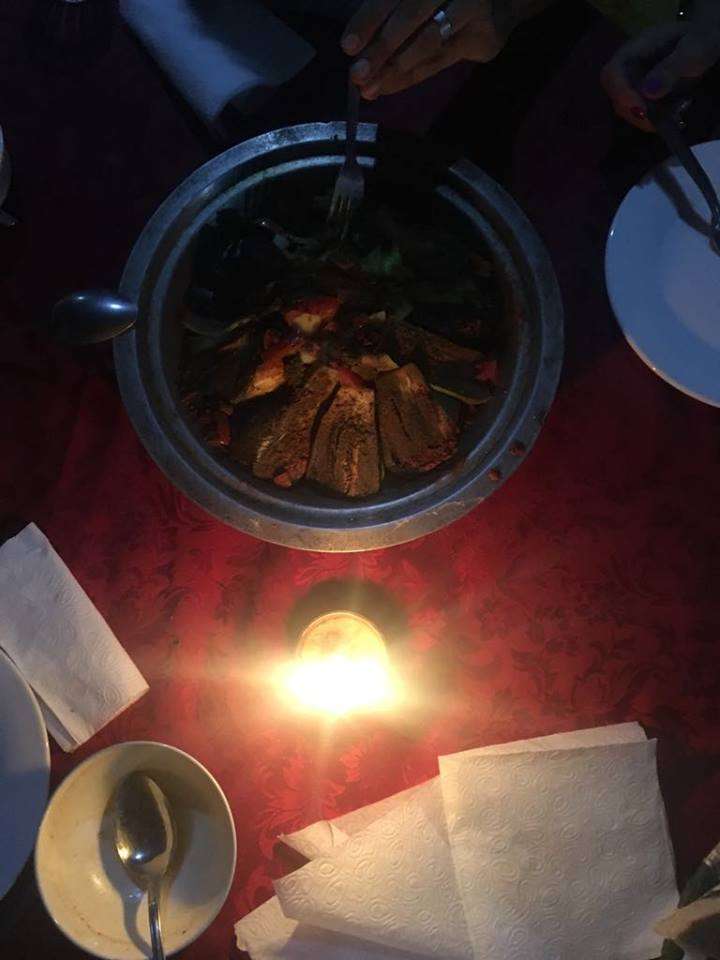 Tajine is traditionally slow-cooked in an earthenware pot. The cover of pot is a cone-shaped lid.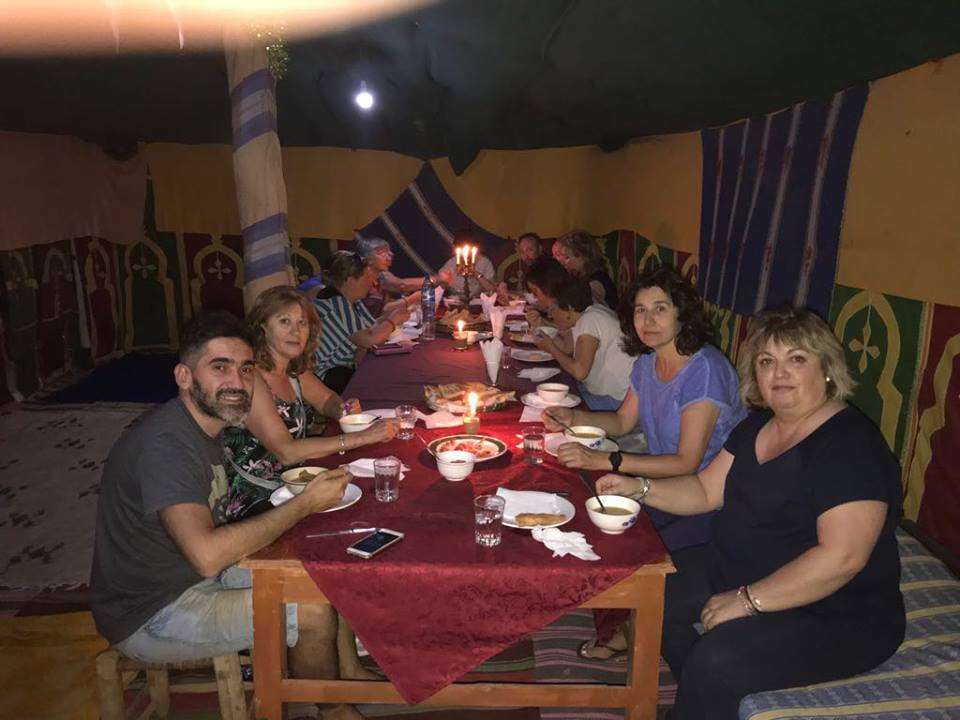 You can eat tajine wherever you go in Morocco but in desert this is more special because the ingredients vary. You can taste Tajine as a typical Berber desert meal for evening.
You should know today, Berbers make up % 42 of Morocco's population so their cultural heritage is very present in public life.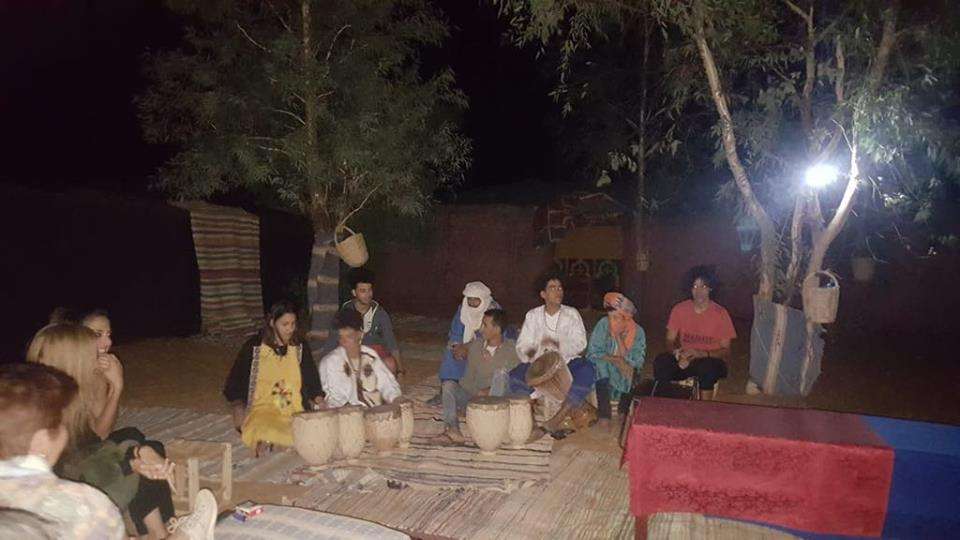 The Berbers are an ethnic group of the Maghreb. Their music refers to the musical traditions of Sahara.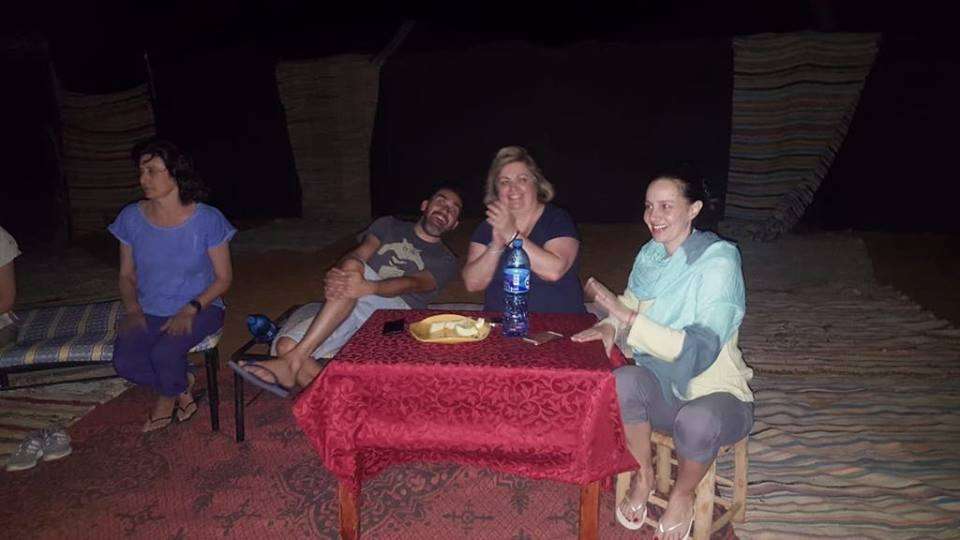 …and You listen Berber drums music in the middle of the Moroccan Sahara.
Camel Return Ride to Merzouga
In fourth day, tour starts by camel ride for the return trip back (~05:00 am ) to Merzouga.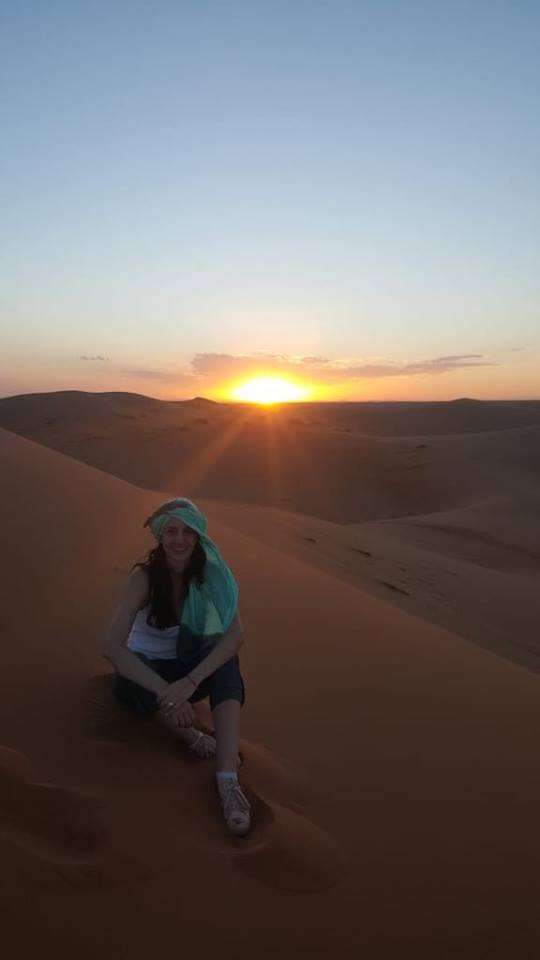 You climb again high dunes to watch the sunrise in Sahara. You have the shower and breakfast in the hotel in Merzouga.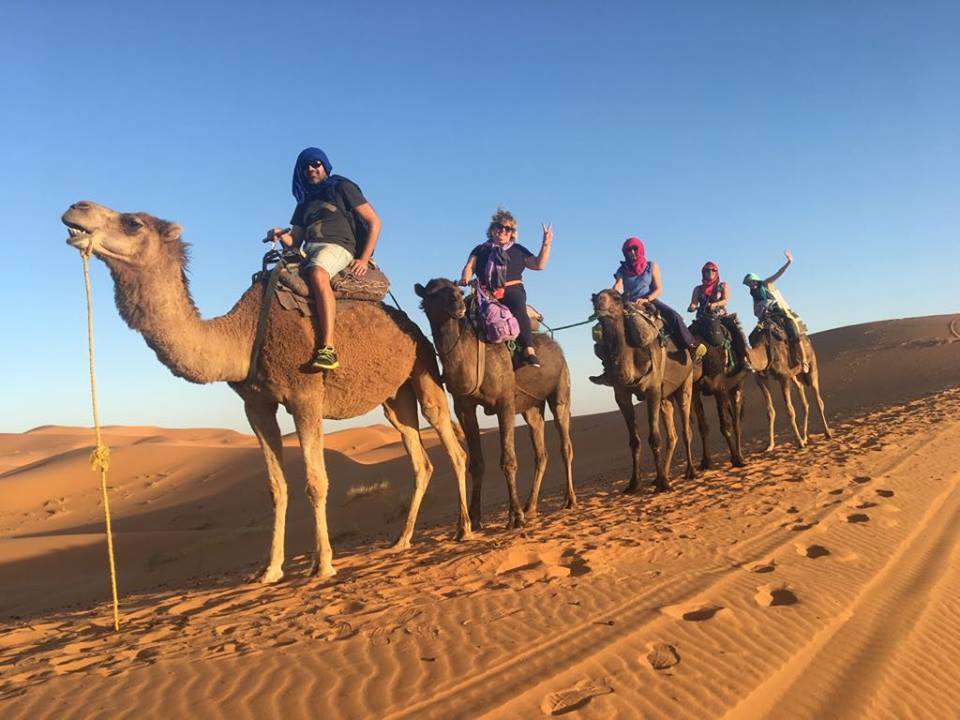 If you stay two days in the desert, you explore desert by 4×4 and visit nomad families and have some desert activities like sand boarding…
Return Back to Marrakech
After arrival to Merzouga, you take a  trip back through Rissani-Ouarzazate-Marrakech. You pass the Atlas Mountains to arrive back to Marrakech where you stay in local riad.
In fifth day, you have free program in Marrakech.  I came here from Madrid to make a tour to Sahara Desert. I am very happy to experience this camel ride and desert camp stay and I would advise anyone to make this tour one day…..